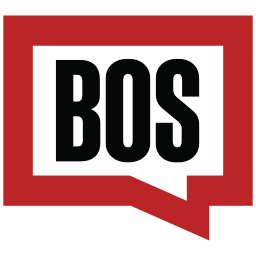 Where to find igloos and fireplaces in the Greater Boston area
[ad_1]
Restaurants

Stay warm with our list of restaurants, brasseries and other places equipped for the winter.
Boston bars and restaurants serve hot cocktails to keep you warm this season

As the temperature begins to drop this winter, many people who have committed to alfresco dining and other outdoor activities over the past year are starting to move indoors. While the pandemic is still very prominent, indoor gatherings are a safer choice than last year: About 70% of Massachusetts residents are now fully vaccinated, with boosters currently available for anyone over 18. years.
Still, there is something deliciously comfortable about enjoying a meal or drink near an outdoor fireplace or inside an igloo, two features that gained popularity last winter. At Charlie's Kitchen in Cambridge, diners can enjoy a burger in one of the restaurant's outdoor greenhouses. At the Mare Oyster Bar in the South End, fire pits keep patrons warm as they throw in oysters and sip a glass of wine.
For your next outdoor excursion, check out our guide to igloos and fireplaces in the Greater Boston Area (booking guidelines will be different). Do you know of others that are currently open? Fill out our survey below and we'll be sure to add them to the list.
Igloos
75 on Liberty Wharf, Boston
Bailey's Bar & Grille, Townsend
CBS Sporting Club, Foxborough (opening in january)
Charlie's Kitchen, Cambridge
Evergreen Eatery & Café, Boston
Gather, Boston (opening in December)
Lewis' Restaurant and Grill, Norwood
Rooftop and Bar Lookout, Boston
Mast, Boston
At Mick Morgan, Sharon
Mile Marker One, Gloucester
Naukabout Beer Co., Mashpee
Cafe Scargo, Dennis
Six String Grill & Stage, Foxborough (opening in december)
Skipjack, Foxborough
Talulla, Cambridge
Tavern in the Square, Burlington
The Anchor, Boston
The Bowery Bar, Boston
Dudley Castle, Wayland (opening in december)
The Frost Bar at Ocean Edge, Cape Cod
The Inn at Hastings Park, Lexington
The court for, Quincy
The Tipsy Toboggan, Fall River
Turtle Swamp Brewing, Boston
Weather vane, Weymouth
Woods Hill Pier 4, Boston
Fireplaces
Appleton Farms, Ipswich
Bow Market, Somerville
City Tap House, Boston
Museum of Fruit Lands, Harvard
Oyster Bar Mare, Boston
MarketStreet Lynnfield, Lynnfield
Mill River Winery, Rowley
The Range Bar & Grille, Hingham
Truro Wineries, Cape Cod
What's your favorite igloo or mass home to visit right now?
Stay up to date with food news
Sign up for The Dish and get the latest food and restaurant news delivered to your inbox.
[ad_2]