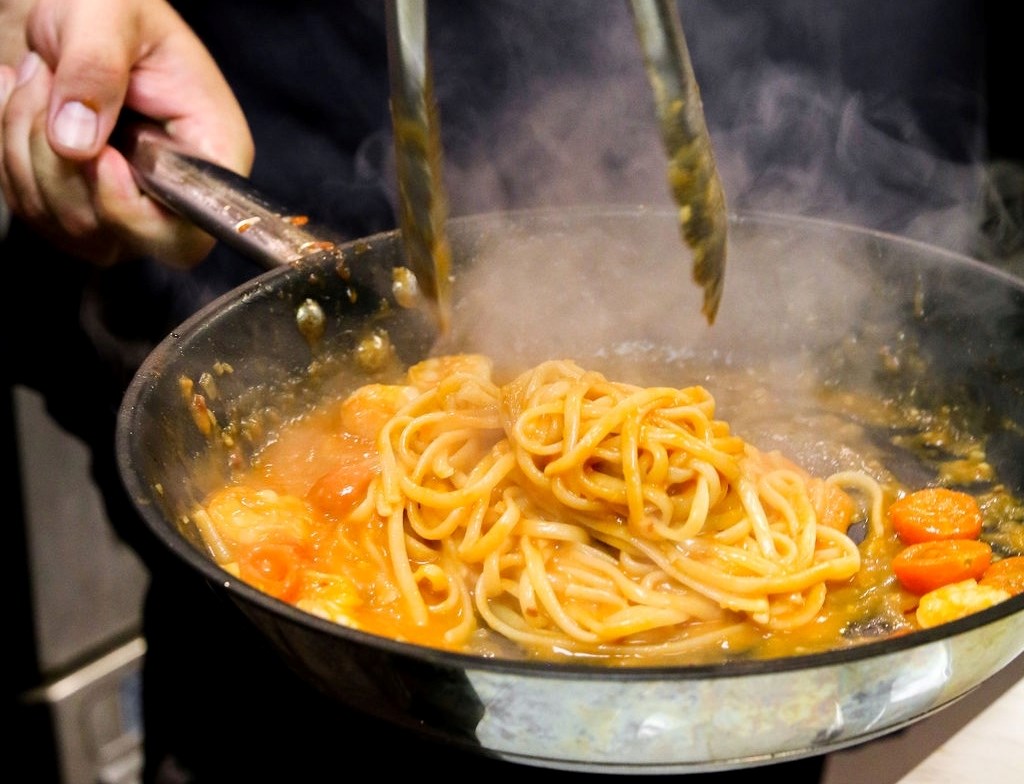 Where to Eat and Drink Authentic Italian Food in Vancouver
Your guide to where to dine, drink coffee, and shop for ingredients like an Italian in Vancouver
Like many native Italians, Vancouver's Ilaria Baldan is particularly mindful of how and when she drinks her coffee.
"I like my coffee short and my cappuccino before noon," Baldan told VIA over the phone.
The specificity is not a surprise; Lonely Planet calls Italy the "spiritual home" of coffee on the globe, and every religion has its dogmatic tenets.
Baldan, who is the executive director of the Italian Chamber of Commerce in Canada – West (ICCC – West), is originally from Venice, where, as in the rest of Italy, a cappuccino is strictly a morning drink, to be sipped standing in front of the bar or perched at a small table. Those milky, sweet, oversized portable cups from Starbucks anytime of the day just aren't made for Italians.
Luckily for Baldan and anyone who wants to drink – or eat – like an Italian in Vancouver, the city offers an abundance of authentic experiences, from specialty grocery stores to ice cream shops, restaurants and, of course, cafes.
Where to Find Authentic Italian Ingredients, Dishes in Vancouver
To assist locals and visitors, ICCC – West has compiled its Italian Cuisine Map for Western Canada, featuring member restaurants and stores. Baldan notes that the map is a new project and locations are being added to help people find the products and dishes they crave.
These products can be as essential and familiar to all types of consumers as olive oil — but not all bottles are created equal, Baldan warns.
When shopping at local stores, including those that specialize in Italian products, such as Bosa Foods, Baldan urges customers to look for clues on the packaging that indicate it is an Italian item. . First, check that it says "extra virgin," she recommends, then look for any indication that the olives are from Italy, as opposed to olive oil just bottled in Italy. Some brands will even indicate in which specific region of Italy the olives were grown, and those produced under strict control will have a special demarcation, such as the DOP or IGP logo.
With a product so dominant in Italian households, like olive oil — "something we really can't live without," Baldan describes — Italians can be picky. Likewise, Baldan says home cooks of Italian descent often look for particular brands of dry pasta. "We are very picky," she explains. Sometimes product choices are fueled by nostalgia or the feeling of being back in Italy; for Baldan, it's the brand of canned fish Rio Mare, synonymous for her with summer picnics by the sea in Venice.
For Italian food lovers who might be from other shores, Vancouver's specialty markets offer a welcome level of expertise to help guide purchases, like when you're assembling a platter of Italian meats or cheeses. Head to the deli counter at Vancouver's Bosa stores if you're looking for premium imported Italian cheeses; likewise, visits to the deli counter at Cioffi or La Grotta del Formaggio will yield expert results.
That interaction and the counter staff's ability to distribute your selections makes all the difference, says Baldan, who points to "the fact that you can get the product fresh" and that "they reduce the amount you want, like the prosciutto. These experts can also advise you on what to choose and what to pair it with.
"People want to know where their food comes from, to understand what's behind the products, to try new things," adds Baldan. Also, keep an eye out for stores that offer tastings of their products, giving customers the chance to try new things.
When it comes to restaurants, Baldan says she's often on the lookout for a taste of home. Gelaterias like Passione recover modern flavors made in the Italian tradition, such as matcha, alongside must-haves like stracciatella (milk with chocolate shavings) or fior di latte (milk, translated as "milk flower"). A place like Giovane Bacaro, whose name is the Venetian term for a bar, attracts with its classic spritz cocktails and cicchetti, a classic style of small after-work bites.
And this coffee? Baldan recommends those looking for the coffee that she and many of her fellow Italians prefer to get a great short espresso in Vancouver at Sciué cafes. Don't forget to place your cappuccino order before noon.
How to eat like an Italian in Vancouver
Baldan curated his version of il pasto perfetto (the perfect meal) of authentic Italian dishes in Vancouver, driven by his roots in the beautiful northeast city of Venice, presented in his own words.
Antipasto 1: Cicchetto with polenta and baccalà mantecato at Giovane Bacaro (salted cod with polenta)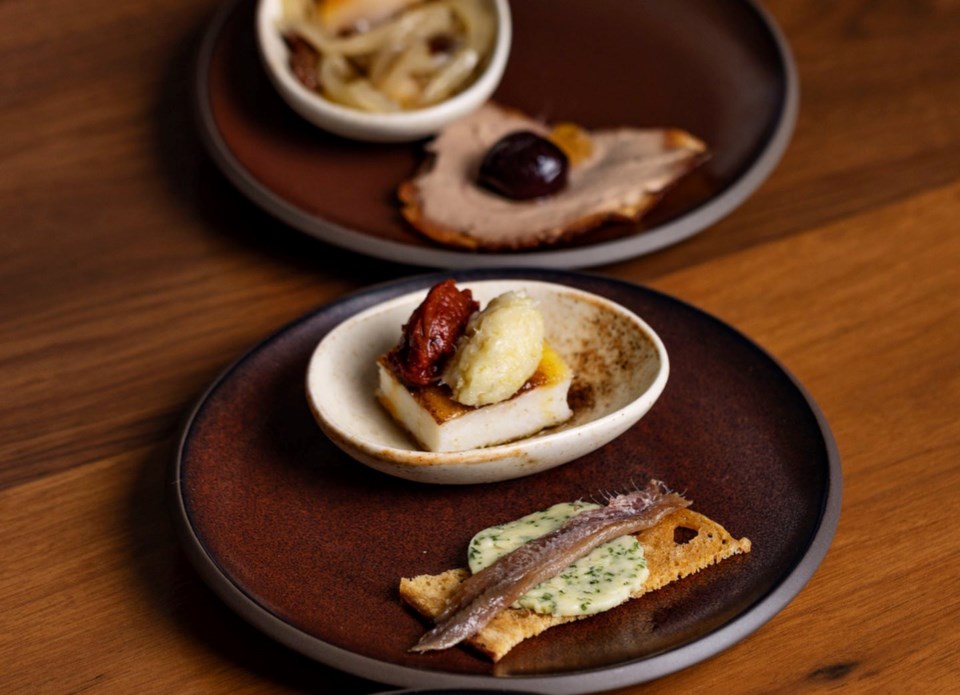 A "must" for a Venetian like me, who reminds me of the aperitif "in fondamenta" (which means along the canals). Baccala` mantecato is usually what I would ask my nonna to prepare for me when I came back to visit. Perfect with an Aperol spritz or with a Cynar spritz if you're feeling quirky, or a Gingerino if you're alcohol-free. Bacaro was the first in Vancouver to serve baccalà mantecato and I will be forever grateful to them (because it's very hard to do and I wouldn't dare to do it myself).
Antipasto 2: "Frico" at Carlino (cheese and potato dish)
Something so niche that you don't even find it in Italy outside the borders of the Friuli-Venezia Giulia region (Northeast, border with Slovenia). I bet a lot of Italians have no idea what it is either.
Primo: Spaghetti alla Busara at Casa Mia (Spaghetti with langoustines)
It's also something that reminds me of home and that I've never seen anywhere else in Vancouver before. Cantino do Spade is probably where I would eat this dish if I was in Venice. The restaurant has existed since 1448!
Paired with: Gavi DOCG wine
This wine can be found exclusively at BiBo in Richmond, as the owner imports it directly from his hometown.
Dessert: Sfogliatella alla ricotta at D'Oro Gelato e Caffé (filled puff pastry)
Originally from Naples, simply delicious. Tough mission to find a really good one in the Lower Mainland.
After dessert: Granita al caffé at Motoretta (ice creamy treat)
And you're ready to board a ferry to Sicily.
La Grande Festa: Gala to celebrate the ICCC – West
For another opportunity to honor Italian culture in Vancouver, ICCC-West will celebrate its 30th anniversary with La Grande Festa, a luxury gala dinner open to its members, partners and the public. La Grande Festa will take place on September 29, 2022 at 6 p.m. at the Coast Coal Harbor Vancouver Hotel, with a portion of the proceeds going to Variety – The Children's Charity.
Gala tickets can be purchased online or by phone at 604-682-1410.