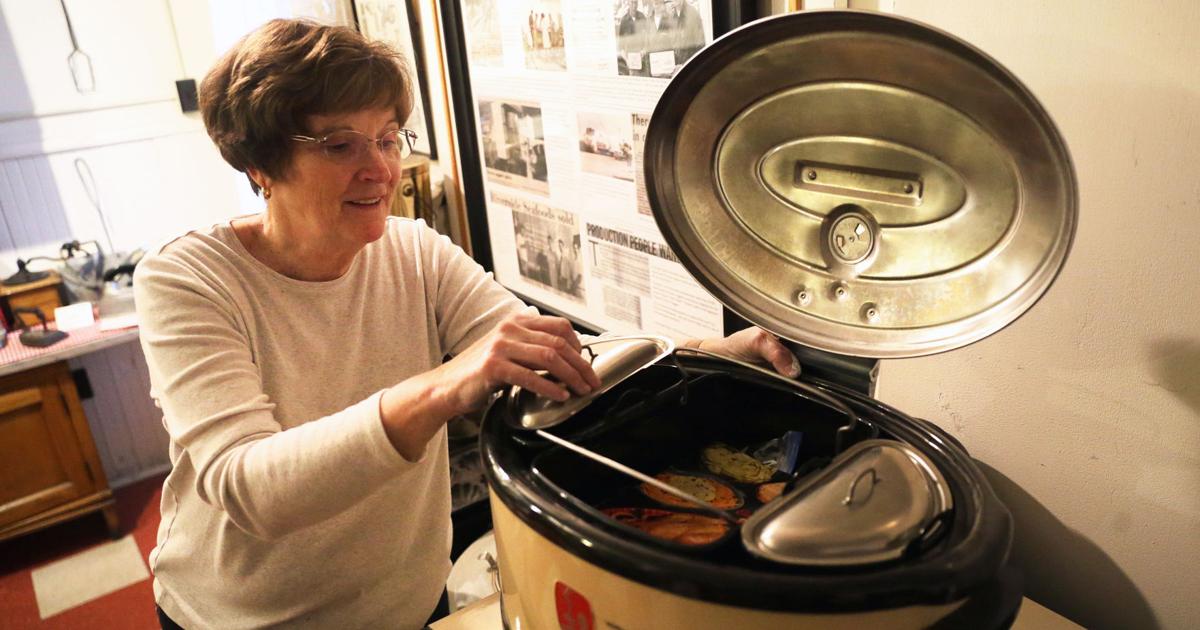 Watch Now: NESCO is a Wisconsin staple, but more than a roaster | Economic news
TWO RIVERS – Rick Carey knows he has a trademark problem even though most people in Wisconsin are familiar with the name.
His century-old business one block from the West Twin River makes food dehydrators, slow cookers, coffee urns and hand mixers. There are egg cookers, steamers, pressure cookers and hotplates.
For hunters looking to process their own game, offerings include meat slicers, choppers, vacuum sealers, jerky equipment and a variety of spices.
They all bear the name NESCO. And none of these products are what comes to mind to many.
For those of us who grew up in Wisconsin, a NESCO is what gets carried from the basement or pantry a few times a year to cook a ham, a whole turkey, or keep gallons of baked beans or of hot chili for a family picking.
We're of course talking about the NESCO roaster, a classic Wisconsin cooking appliance that will be working overtime in the coming weeks for the Christmas, New Years and Super Bowl parties.
" It's a brand. It's not really a product, "said Carey, president of The Metal Ware Corp., which makes NESCO products. "For a long time, it was really just a Midwestern thing."