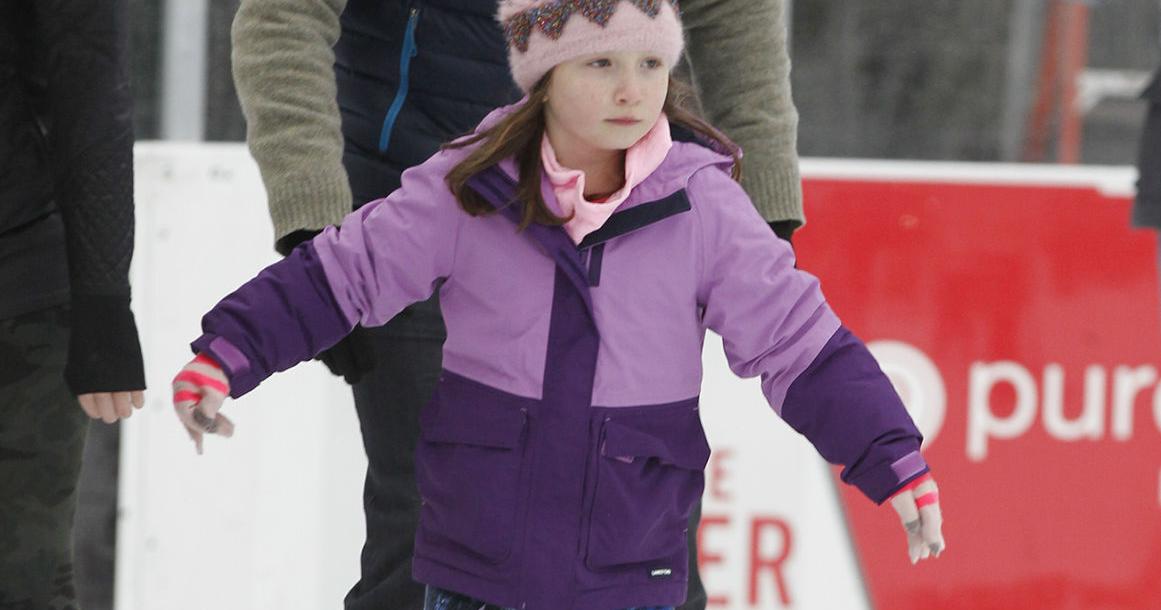 Things to do in the Attleboro area and beyond | Bites at the restaurant
Reptiles, Mardi Gras and more
Patriot Place in Foxboro continues its slate of activities during the school vacation week until Sunday, February 27. Thursdays from 11 a.m. to noon, the Rainforest Reptile Show returns with an intimate and personal look at a variety of exotic creatures. The event is free, but you must register in advance. On Fridays, there is a Mardi Gras block party from noon to 4 p.m. at Dean College Stage and surrounding restaurants. The family version of the New Orleans celebration will feature a cartoonist, live DJ, dance games, bubble machine, hula hoops and prizes. On Sunday, Winter Skate ends its season. Customers can paint the ice from 6 p.m. to 6:30 p.m. for $20 (paint kit included) and then skate on their creation once the ice closes at 7 p.m. More informations : www.patriot-place.com/school-break/.
Rose Garden will feature Americana singer-songwriter
American singer-songwriter Lisa Bastoni will perform at 8 p.m. on Saturday, February 26 at the Congregational Church, 17 West St., Mansfield. As part of the Rose Garden Coffeehouse concert series, Bastoni will be accompanied by multi-instrumentalist Sean Staples. She will perform songs from her latest album, "Backyard Birds," a collection recorded at home during the pandemic. Tickets for the show are $20 in advance, $25 at the door. To order, go to https://bit.ly/rg22bastoni. For more information on the show, go to rosegardenfolk.com.
Event at the Attleboro Museum to honor the memory of an NA teenager
A program to celebrate the work and honor the memory of a North Attleboro teenager who committed suicide a year ago is scheduled for Saturday, Feb. 26 at the Attleboro Arts Museum, 86 Park St., Downtown Attleboro . The museum this month featured "Remembering Artist Cassie Chee (2002-2020)" in its community gallery. This Saturday's event — "Cassie's Cause: Opening a Dialogue" — will run from 3:30 to 5 p.m. The program is also dedicated to the importance of mental health education and suicide prevention. Reservations are not required, but are appreciated, by Friday, February 25. Call 508-222-2644 x10 or email [email protected] The event is free and open to all.
The Dean will present the Choreographers' Concert
The Joan Phelps Palladino School of Dance at Dean College will present its Choreographers Concert at 7:30 p.m. Friday and Saturday, February 25 and 26, on the Main Stage at Campus Center, 109 West Central St., Franklin. Student choreographers will have selected works presented and judged by professional choreographers. Saturday night will be presented as a regular concert, with the Friday night performance featuring live commentary from guest artists after each work. Tickets, more info: www.dean.edu/boxoffice.
Sunday Chaminade Concert in Attleboro
The Chaminade Music Club will perform a concert at 2 p.m. on Sunday, February 27 at the Murray Unitarian Universalist Church, 505 North Main St., Attleboro. The concert will include vocal and instrumental music and music played on the historic Hook & Hastings organ. The program will include music by JS Bach, Handel, Couperin, Olivier Messiaen, Joseph Jongen, Louis Vierne and songs from American Musicals. The performers will be David Burnham, Janice Waterman, Dennis Ferguson (on organ); Sara Michale Smith, Gary Thies, Sandra Evans (voice); Ann Sears, Sandra Evans (piano). Free entry; donations are appreciated. More information: www.chaminademusicclub.org508-286-3592 or 508-222-5762.
Look for owls in Caratunk
Audubon Caratunk Wildlife Refuge in Seekonk is hosting an owl hunt from 6:30 p.m. to 8:30 p.m. on Friday, February 25. An Audubon naturalist will call on different species as you walk through mixed and pine woods. You may not hear or see an owl, but Caratunk assures you that you will learn a lot and have a great night hike. Dress for the weather, wear sturdy walking shoes, and bring a flashlight. The hike will be canceled in case of bad weather. It is for ages 12 and up. Register on asri.org/calendar.
The author of the "First Kennedys" visits Plainville
An Unlikely Story The Plainville bookstore and cafe will host acclaimed author and journalist Neal Thompson for an in-person event at 6 p.m. on Tuesday, March 1. Thompson will share his new book, "The First Kennedys: The Humble Roots of an American Dynasty. "The book, we are told, is based on genealogical breakthroughs and unpublished material. "It is the first book to explore the true and inspiring story of the poor Irish refugee couple who escaped starvation, created a life together in Boston, a city hostile to Irish immigrants and Catholics, and launched the Kennedy dynasty in America," says Unlikely. Thompson will discuss her book with Kate Clifford Larson, New York Times bestselling author of three critically acclaimed biographies. Register for free at anunlikelystory.com/thompson.
Poutine Indulgence back for a sixth year
The Woonsocket Museum of Labor and Culture is bringing back its annual Poutine Indulgence for its sixth year. Throughout March, Poutine Passport holders will be able to enjoy poutine (a traditional Quebec dish of fries topped with gravy and cheese curds) at seven restaurants in Rhode Island and southeastern Massachusetts. Restaurants this year include new entrants Poutine Peddlers (Taunton) and Red's Kitchen (Seekonk) as well as former Friskie Fries (Providence and Johnston), Adeline's Speakeasy Kitchen Bar (Cumberland), Ciro's Tavern (Woonsocket), KG Kitchen Bar ( Providence), and Ming's Sando Bar (Pawtucket). Participants will have until April 1 at midnight to vote for their favorite poutine. The winner will be announced at the museum's annual Spring Tribute event on Sunday, April 4. Poutine passports are available for $15 each or two for $25 at shopmowc.com.