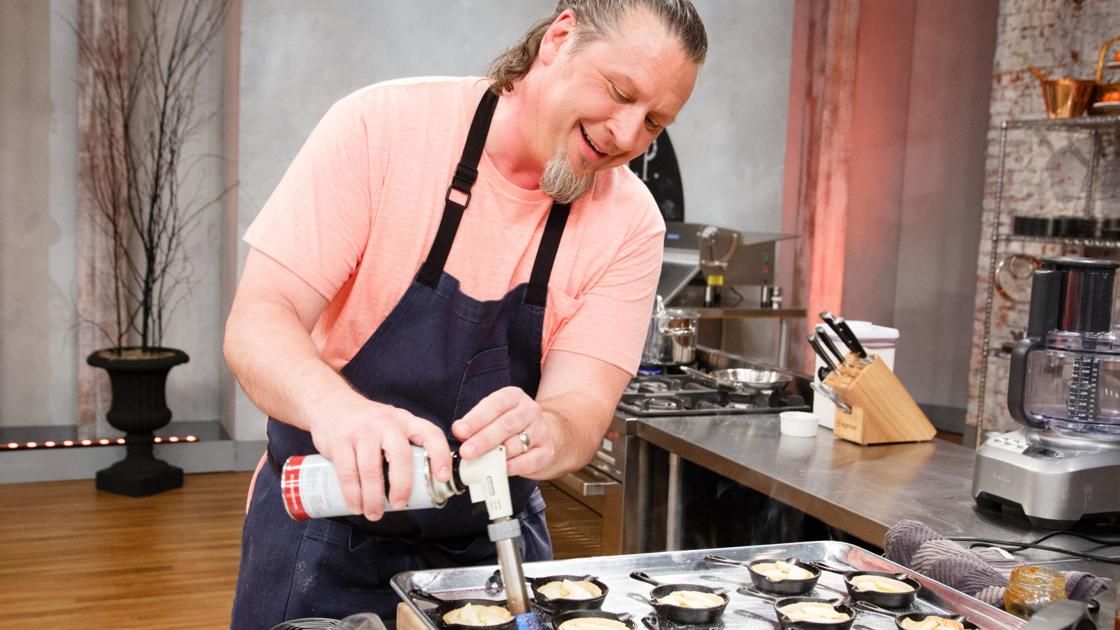 The Chef's Halloween Pies Are Scary | Food and cooking
HANNAH ZOLLARS Special at the Roanoke Times

It's the scary season. As Halloween approaches, the food most often associated with ghostly holidays is candy… and a lot of it. But today, we're taking a break from store-bought candy to bring you some recipes you can make at home.
There will definitely be some terribly sweet and savory treats for everyone to enjoy, for office parties or spooky get-togethers with friends. A local business owner and instructor at Virginia Western Community College shared his experience with the scary and succulent.
Chef John Schopp, head of the baking and pastry arts program at Virginia Western Community College's Al Pollard Culinary Arts Program, placed fourth in the second season of Food Network's Halloween Baking Championship in 2016.
Schopp said he planned to take part in the Holiday Baking Championship, but learned at the last minute that he would be filming for the Halloween Championship, in 2016. Although Halloween is his favorite holiday, he doesn't. usually not cooking, so the challenge was a little different than he expected.
One aspect of the shoot that he really enjoyed, however, was guest star, ventriloquist Jeff Dunham. The comedian, who has performed in Roanoke often, brought his puppets with him and spoke to the chefs during the show. Schopp especially liked it when Dunham brought out Walter, his old man puppet, because Walter reminds Schopp of his father, and he said it was like his father was there with him.