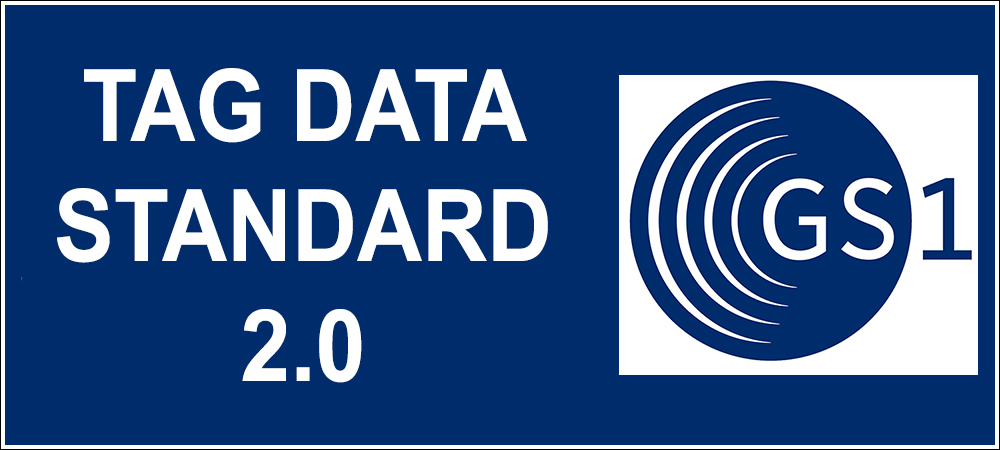 Standards Group provides RFID guidelines for foodservice
The GS1 Tag Data Standard 2.0 identifies a standard approach to encoding data on EPC tags to include a product's batch, batch number and expiration date or best before date.
October 17, 2022GS1's new label data standard, TDS 2.0, focuses on perishable goods such as food and catering industry products. TDS 2.0 is an update to the organization's data coding standard for Electronic Product Codes (EPC). This latest update, targeting the food industry, introduces a new coding scheme that allows for product-specific data, such as when a fresh food product was packaged, its batch and batch number, and its potential "before use" or "before sale". Appointment. The new standard was published in August (see GS1 Announces Tag Data Standard Version 2.0).
The TDS 2.0 standard offers potential benefits not only to the food industry, says GS1, but also to pharmaceutical companies and their customers and distributors, who face similar challenges when it comes to meeting expiration dates and obtaining full traceability. The standard is intended to serve an industry that is increasingly adopting RFID to solve supply chain and food safety issues. "We are seeing a lot of interest in the adoption of RFID in the restaurant space," says Jonathan Gregory, director of community engagement for GS1 US. Some companies are already applying passive UHF RFID tags to food products as they are made, he notes, and then tracking those products to restaurants or stores.
The retail industry has already widely adopted RFID to track the movement of goods such as clothing or general merchandise for inventory management purposes. The food sector, however, has different requirements. On the one hand, the industry needs fresh food products to be delivered and then sold before an expiration date is reached, and to be easily traceable in the event of a recall. In addition, companies in this sector are faced with an increasing number of regulations concerning the safety of perishable goods.
Food supply chain requirements differ from other retail businesses
When it comes to retail apparel deployments, commodity tracking involves an EPC code, along with a Global Trade Item Number (GTIN) and serial number to uniquely identify a product, but nothing other. Food businesses therefore derive less benefit from the inventory tracking processes of these RFID solutions. There are, however, workarounds for companies that track perishable or time-sensitive goods. The data could be stored in a cloud-based server, which would be accessible when someone reads a UHF RFID tag.
However, accessing a server is not always easy, and even when there is one, full data capture can be slowed down by this process. This is a significant concern for the wide variety of constituents that play a role in the fresh food supply chain, says GS1. Products for a fast food restaurant can come from myriads of different members of the supply chain. In this case, says Gregory, "For many organizations trying to go online to get this information will be too cumbersome."
Another alternative that has been considered in the past is to write relevant additional data to a chip's user memory. The problem, according to GS1, is that user memory isn't as easily accessible when reading tags. For example, users cannot simply perform specific searches for a selected lot number. Instead, they would need to read every tag and unpack all data from user memory.
About two years ago, an American GS1 working group therefore began to examine possible solutions to this problem. At first, the task force produced a basic guideline, Gregory says, although it was limited to the United States. These guidelines served as a short-term solution for the North American public, when GS1 needed a long-term solution that would be applicable globally.
Provide more locked data on a UHF RFID tag
This global solution, in the form of TDS 2.0, was built in record time, Gregory reports, to meet the needs of the restaurant industry. It allocates additional space on the EPC memory block of an RFID chip to encode more data. This information usually consists of a batch, batch date or net weight. The result is EPC coding that closely matches that of data-rich barcodes, Gregory reports.
The data written on the tag is designed to be immutable, GS1 explains, and structured similarly to the analog tracking ID number, the GS1-128 barcode typically printed on the side of a crate or box. a carton moving through the supply chain. The structure of this code is similar to the layout of the TDS 2.0 standard. When it comes to the GS1-128 barcode, Gregory explains, the data can't be changed along the way and it's presented in a standardized way. TDS 2.0 is intended to make similar and immutable data access possible with RFID.
For those who read tags, a standard fixed or handheld RFID reader could be used, with some firmware upgrades, to capture details of perishable items moving through a warehouse or arriving at a quick service restaurant. Using TDS 2.0 to encode additional data will require more memory than existing standard UHF RFID chips, which come with 128 bits of EPC memory.
Specific use cases will determine memory consumption, Gregory notes, based on batch length and batch ID numbers, as well as alphanumeric or just numeric. According to GS1, the new standard is backward compatible, so those using the SGTIN-96 encoding scheme can continue to do so.
Proof of concept at Golden State Foods
GS1 US and Avery Dennison conducted a proof of concept at Golden State Foods. The research team marked the cases with RFID tags encoded according to the TDS 2.0 standard. With lot, lot, and expiration data encoded on the chip, Gregory explains, about 153 bits of memory were required. After the TDS 2.0 tags were applied, employees used a handheld device to search for items, based on lot numbers or expiration dates, then found them in coolers via the reader's Geiger counter mode.
The new standard could provide benefits to multiple industries, predicts Gregory. He cites the pharmaceutical sector as an example. Fresenius Kabi conducted a case study in which he demonstrated the value of encoding drug data on container labels. Medication information could be read at a patient's bedside or in a hospital's operating room, to ensure that the medication is correctly identified and has not expired or been recalled.
The pharmaceutical industry has unique requirements compared to those of the apparel and fresh food sectors. For example, if medicines are kept in an RFID cabinet, storing the data in the user block of the chip may be more acceptable, since the goods do not move and therefore the time required to read their tags is longer. In the near future, says Gregory, GS1 US will lead a working group that will focus on RFID tagging for the healthcare industry.
There may also be other applications in the future. Gregory points to a system where a user may want to prevent the EPC memory from being updated, but not the user's memory. "The TDS 2.0 standard is a significant step forward for various industries," he said, as companies continue to deploy RFID for their supply chains. Chipotle, for example, has announced plans for a chain-wide RFID solution, which is expected to go live in October (see Restaurant Chain Tracks Food Ingredients with RFID).
Key points to remember:
GS1's Tag Data Standard 2.0 will enable the foodservice industry to deploy a standardized RFID tagging methodology similar to the GS1-128 barcode.
The pharmaceutical industry could benefit from the new standard, while GS1 could develop another guideline specifically for this sector.