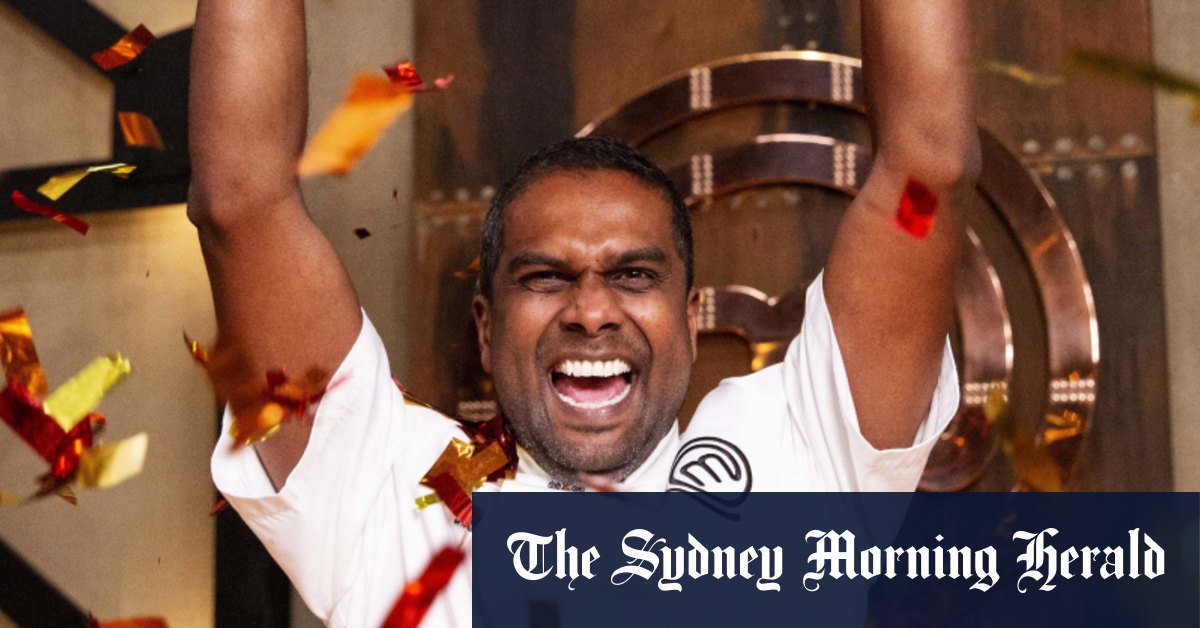 Sashi Cheliah, winner of MasterChef 2018: questions and answers
They knew the format, but they didn't know the winners would come back [three past MasterChef champions return: Cheliah, Billie McKay and Julie Goodwin]. So when they saw the three of us walking through the doors, their jaws were dropped.
Be a fan competing on Chef against previous contestants could go one of two ways: Fans could be defeated by star power and unable to compete, or they could be super-driven, driven to excellence by their desire to topple celebrities…or at least prove they are worthy of being stars themselves. Did you find the fans to be tough competitors in the kitchen?
I think they're very tough, because they've been watching this show for many, many years. They know all the rules and the format better than us…they know more about us than we know about ourselves. They follow us on social networks, they watch our series… so they know us inside and out. They're pretty good and they really, really want to win.
Loading
You are now in the food industry and have been for a few years. How does the pressure of the Chef kitchen compare to the pressure of a commercial kitchen?
It's totally different because in a professional kitchen we plan everything in advance. If you don't plan, prepare and buy the ingredients, and prepare them, that dish won't be perfect for the customer. So you have to put a lot of time and effort into planning and preparation. In the Chef cooking is very spontaneous. Time is always a problem. For me personally, I always depend on what comes to mind first. I will cook and make sure it is to the best of my abilities. They're two totally different environments, and having done this for the past three years, I'm going to have a bit of a hard time adjusting to the old one. Chef environment. They are two different skills.
I watched Chef for over a decade and throughout that time I've wondered the same thing about the judges – both the original team and the current group. The judges seem like very lovely people, but when you're cooking and they come around your pew, poking their noses and asking questions, I feel like for the poor contestant, they might be the cutest creatures. most boring on the face of the earth. Is this an accurate assessment?
You know, sometimes when you're cooking, you think you're doing the right thing. You'll be very focused, and then they'll come by and say, "Are you Of course is this what you are going to do? It's a mind game. But that's the fun of the show. It's also sometimes good to have questions because what you think is right may not be the right decision. So when they ask you that question, you think about it, review all the issues you're facing to make sure you're doing the right thing.
Is cooking still fun?
It got a bit more serious, because I cook for business, for clients. The passion is still there, but the fun element has diminished a bit.