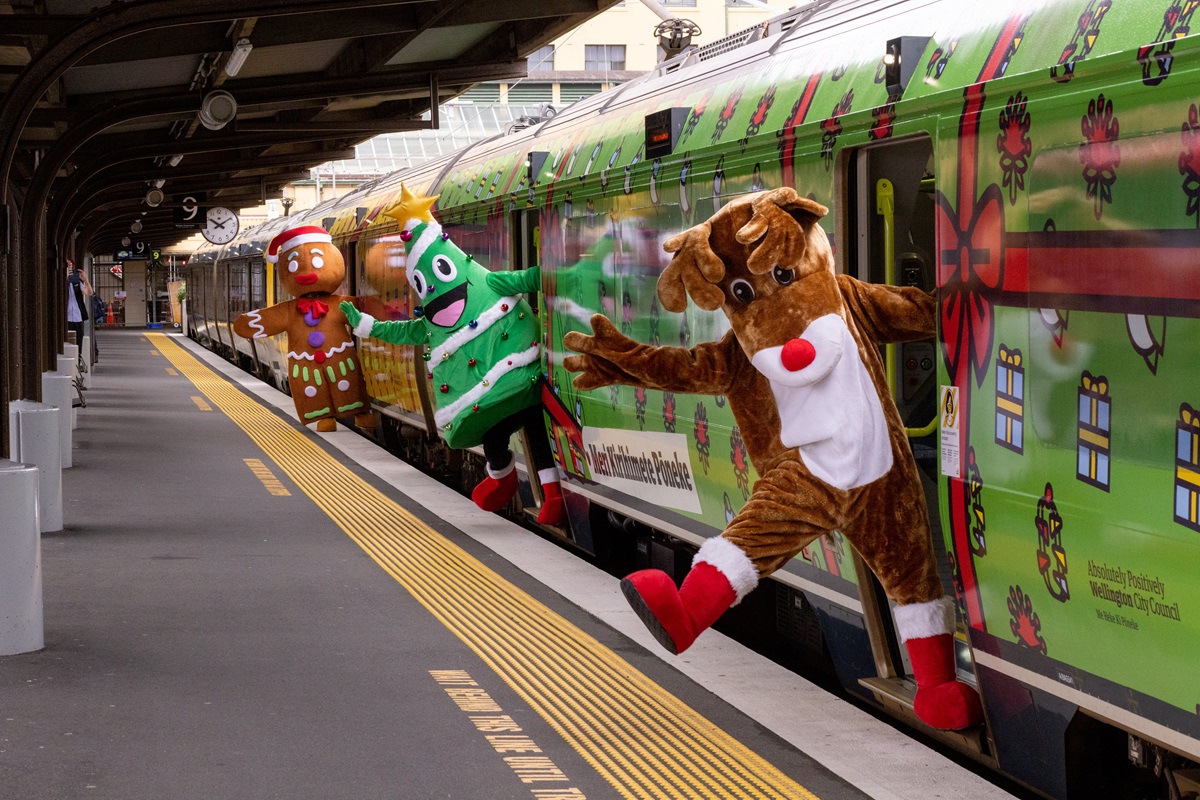 News and information – Meri Kirihimete Pōneke
Most of our facilities have modified hours during the Christmas period, but eachhis preferred Council sites, services and facilities vacation hours can be found on our website.
There are also events going on during the holiday season, find out what's going on here and on our Event calendar.
During the break our social networks will be monitored, but not as much as usual. But ohOur contact center operates 24/7 365 days a year so if you find Santa is stuck in the chimney give us a call on (04) 499 4444 – they may be able to help you with that , and almost everything else!
As Christmas and New Years both fall on Saturdays, garbage and recycling pickups will not be affected. D

Due to a nationwide driver shortage we are still experiencing delays in our collections, so if your waste or recycling is not collected on the day of your normal collection, please leave it aside and it will be picked up on the following day.

If your waste is collected by a private operator, contact them directly for information on collections on public holidays.

There is no time limit and parking is free around Wellington on all public holidays.

The southern landfill and transfer station will be closed on Christmas Day (December 25) and New Years (January 1) and will open normal trading hours the rest of the time. Holidays are a busy time at the South Landfill, so be prepared for possible delays.

The Tip Shop will be closed on Christmas Day (December 25) and New Years (January 1) and will open normal trading hours the rest of the time.

Metlink

offers free travel to all passengers traveling on the bus and train services on Christmas Eve, Christmas Day and New Year's Day.
Remember that at the end of the festivities, you can drop off your Christmas tree for free at the Southern Landfill Recycle Center. From December 26 through Wellington's Birthday weekend, your old tree will be turned into Capital Compost – just make sure you don't forget to remove all of your decorations first.
Although most stores and businesses are closed, there is still a lot to do on Christmas Day. Take advantage of one of the many walks in the capital, a picnic at Botanical gardens, set up the barbecue in Shorland Park, Grasslees Reserve or Otari-Wilton's Bush, or let someone else do the cooking and reserve your table at one of the daytime restaurants – St Johns Bar, Logan Brown and Dragons to name a few only a few.
Visit the vacation hours section of our website for all information about our services and facilities during the vacation period: http://wellington.govt.nz/holiday-hours.