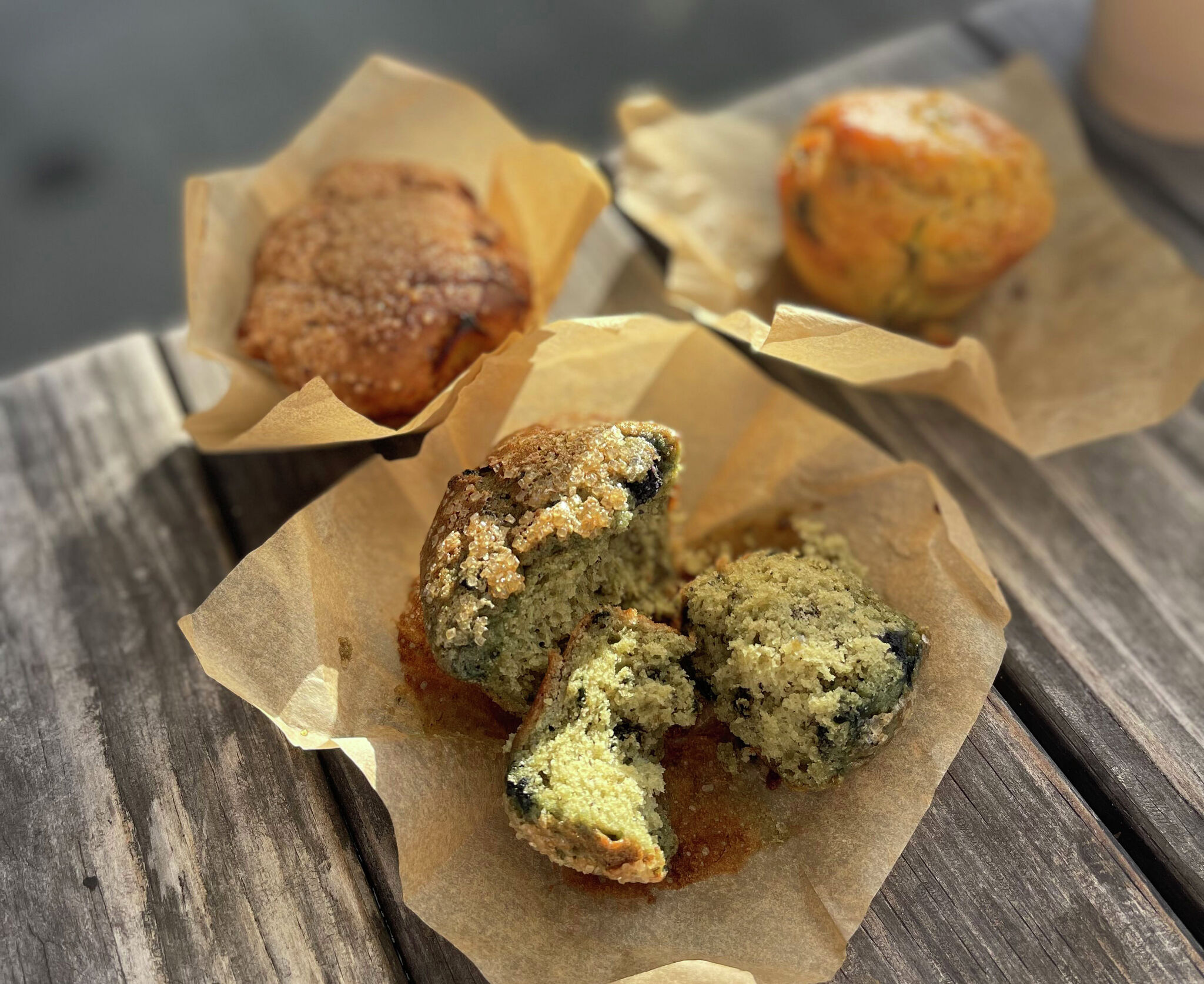 Kitchen & Coffee vegan muffins
I'm Obsessed With is a new semi-regular series about the hyper-specific obsessions of Hudson Valley writers.
When it comes to breakfast, I'm a die-hard tasty girl: toasty bagels, spicy burritos, and oh-so-basic avocado toast. It's not diet culture that's dissuading me from having a sugary scone or cookie for breakfast in the morning, it's just the simple fact that sugar in the morning usually makes me lethargic and grumpy the rest of the day.