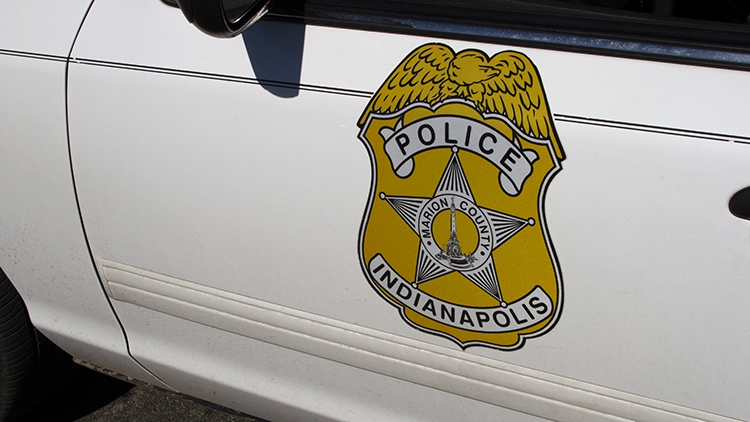 IMPD releases body camera footage of death in custody of Herman Whitfield III
The Indianapolis Metropolitan Police Department released body camera footage of an in-custody death that occurred in April.
Herman Whitfield III, 39, died April 25 after being shocked by IMPD officers. His autopsy and an official cause of death are still pending. Whitfield's parents called 911 to request an ambulance because their son had "psychosis".
The images released on Tuesday are edited and not raw images. IMPD leader Randal Taylor said the video was edited for time.
Whitfield's family said in a press release on Tuesday that the footage is "a selective and biased account of events" and that the entire video should be released.
Taylor said he initially wanted to wait to release the video until a cause of death was determined. However, he decided to release it sooner due to calls from the community for it to be released.
"It is indeed a critical incident, and a man died during this time. So this is the one we are focusing on and deciding to show to let people know what they have faced" , did he declare.
Images can be viewed here. Warning: The video contains images that some viewers may find disturbing.
MCAT, the city's mobile crisis assistance team, was not on duty at the time of the incident. The incident has drawn criticism from community advocates, who say it should have been handled differently.
The footage begins with a recording of the 911 call. Whitfield's mother requests that an ambulance be sent to the 3700 block of Marrison Place around 3:20 a.m. because her son has a "mental problem". Whitfield can be heard screaming in the background of the call. Whitfield's mother says no one in the house is armed.
Officers arrived at the scene, where Whitfield was naked, sweating and bleeding from the mouth. Her figure is mostly blurred in the images released to the public. Officers called an ambulance to "take a scene near the house while the scene was secured."
Officers tried to calm down and get Whitfield ready for the ambulance, and his parents tried to dress him. The IMPD said Whitfield did not respond to officers' instructions and moved throughout the house. Whitfield moved from the bedroom towards his parents and an officer who were standing in a hallway.
He then ran into the kitchen and began throwing things, then moved to the dining room, where an officer deployed a Taser, according to IMPD.
"Fire! Fire! Fire!" Whitfield shouted. An officer ordered Whitfield to stay on the ground and not move. Whitfield slammed into the ground and screamed, and police activated the taser a second time.
Each activation of the taser lasts five seconds. The IMPD said each Taser activation is an independent use of force.
Officers detained Whitfield using two sets of handcuffs; and moved it to his stomach. A cloth appears to cover his head, and Whitfield can be heard saying "I can't breathe" multiple times.
About three minutes later, officers knocked down Whitfield, but he was unresponsive. The handcuffs were removed and officers began CPR. Whitfield was taken to a local hospital and pronounced dead shortly after arriving.
Last week, Whitfield's family filed a federal lawsuit against the city and six officers. The wrongful death lawsuit points to Whitfield's pleas that he couldn't breathe. He claims the force used by the officers was unreasonable, excessive and deadly.
"Officers' body camera videos show that shortly after Mr. Whitfield shouted 'I can't breathe' the third time he did not move or breathe at all, but officers continued putting weight on him for three to four minutes before the doctors arrived," the lawsuit states.
The case is being reviewed by the IMPD and the Civil Majority Use of Force Review Board. The Marion County District Attorney's Office is also consulted during the investigative process.
The six officers involved in the incident are still working, but on administrative duties instead of patrols, Taylor said.

Contact WFYI criminal justice reporter Katrina Pross at [email protected] Follow on Twitter: @katrina_pross.

Pross is a member of the body of Report for Americaan initiative of The GroundTruth Project.