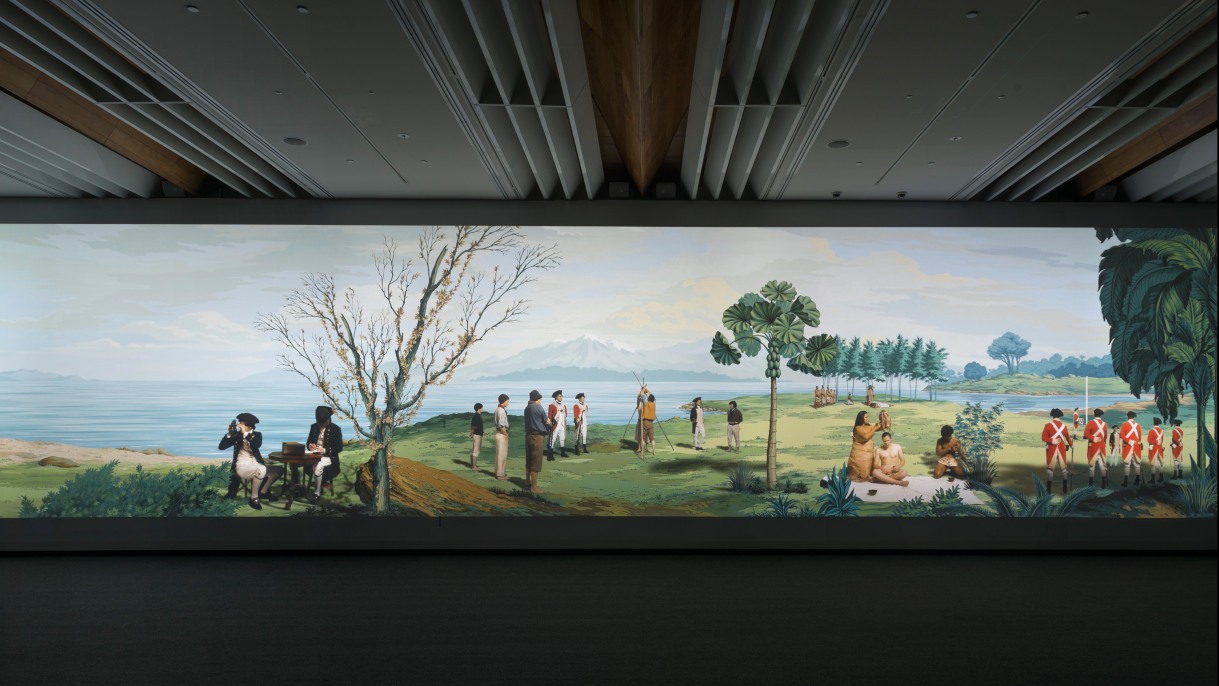 Immersive exhibition at Brown's Bell Gallery reimagines Indigenous response to James Cook's travels
In 2020, the Brown Arts Institute hosted a virtual conversation about the relationship between Charvet's work and another Enlightenment-era wallpaper on the Brown campus: "The Views of North America," completed in 1834 and housed in Nightingale-Brown House, today houses the John Nicholas Brown Center for Public Humanities. These closely related wallpapers will take center stage again in late April at a three-day conference hosted by JNBC. Titled "Legacy," the conference scheduled for April 28-30 will bring together scholars, artists, museum practitioners, activists and more to explore the strategies that institutions, artists and communities use to respond to problematic representations of race, Indigenous ways of life and history in public. art and architecture.
Dietrich Neumann, director of JNBC, said Reihana's work partly inspired the center's own account with "The Views of North America," which inaccurately portrays Indigenous peoples and glosses over racism and structural inequalities in the United States. Throughout the 2021-22 academic year, the center has engaged a number of artists to respond to the wallpaper creatively. Later this spring, Brown Jazzmen alumnus-Lee Johnson will install fabric-printed reinterpretations of select wallpaper scenes in the house's main lobby.
"I remember seeing Reihana's work and being absolutely mesmerized," Neumann said. "She brought a historic panel to life in a way that speaks both to history and to our own contemporary perspective. She underlines the fact that the rewriting of history is at the heart of the humanities. Each generation has its own story. We never finished telling the story.
"Chasing Venus [infected]opens Monday, February 21 and ends Sunday, May 29. The exhibition contains implicit and explicit violence. The Bell Gallery is open every day from 11 a.m. to 5 p.m. and Thursday from 11 a.m. to 8 p.m.