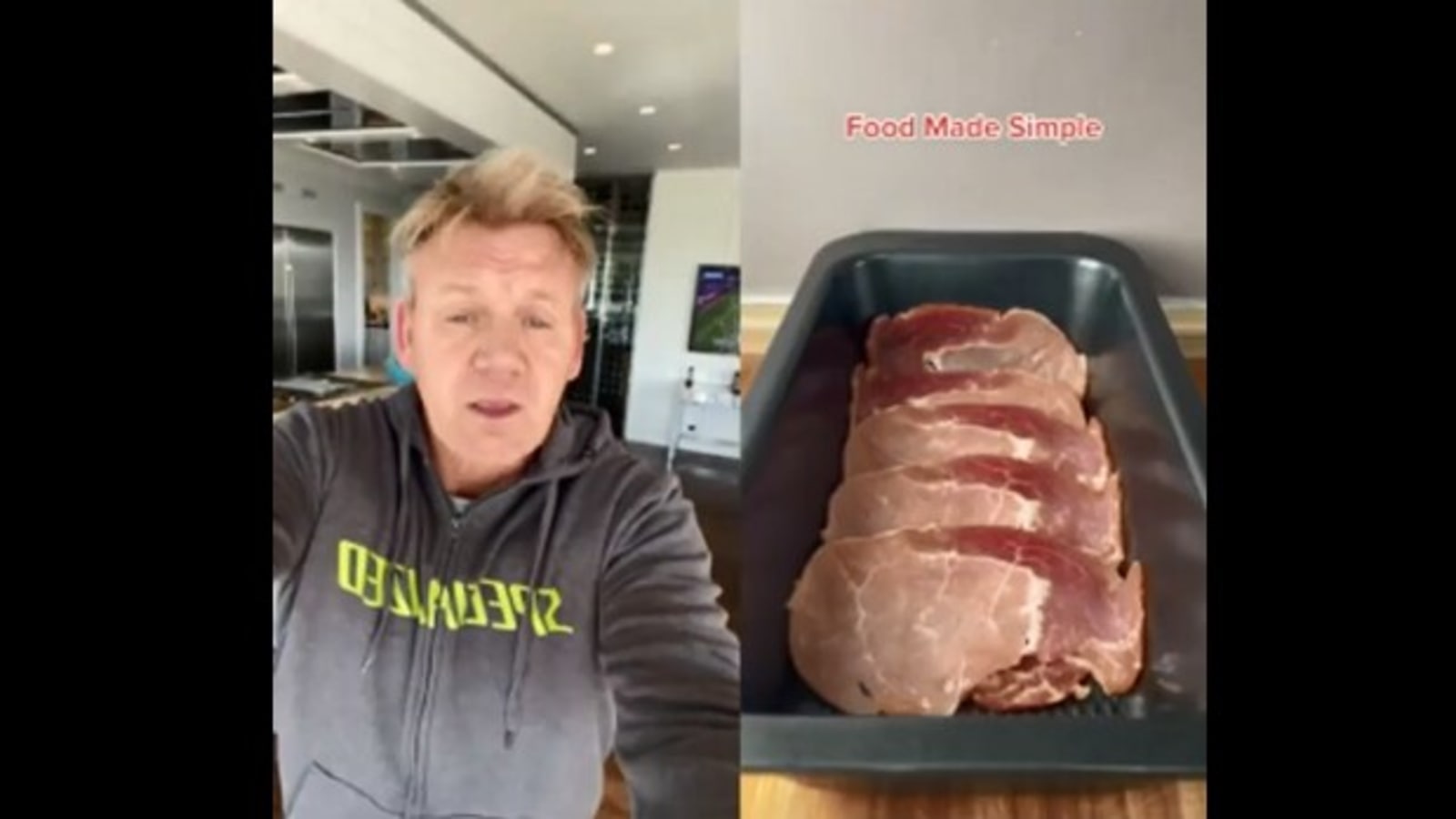 Gordon Ramsay sings a hilarious song while reacting to a cooking video. Watch | Tendency
Gordon Ramsay took to Instagram to share the video which shows him singing while reacting to a cooking clip.
Chef Gordon Ramsay often uses Instagram to share various types of videos. From posting new recipes to sharing different restaurants to reacting to cooking videos, her shares taste different. In his last share, he posted a clip that captures his reaction to a video featuring a recipe to a pot. Chances are, the video will make you laugh out loud.
"Hope my song helps her cook ……" the celebrity chef posted with the video. The clip opens to display an inverted screen. One side of the screen features the cooking video and the other side shows Gordon Ramsay's reaction. In the video, he sings a song to ask the individual to stop cooking the dish.
Take a look at the video:
The video was shared a day ago. Since its publication, the clip has garnered over 2.4 lakh of likes and counts. The sharing also racked up tons of comments.
"Such a vibe," wrote one Instagram user. "Hahahahaha," posted another. "It's hilarious but secretly I want to try this," a third admitted.
What do you think of the video shared by Gordon Ramsay?
Close story