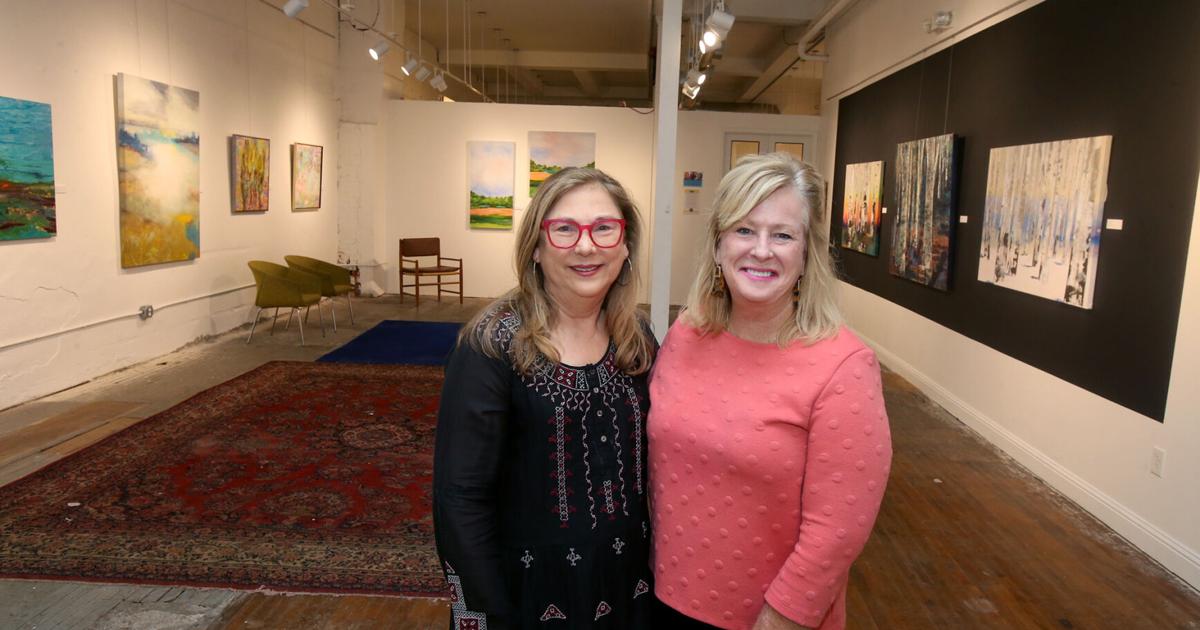 Friends create and share art at a downtown gallery | Arts & Theater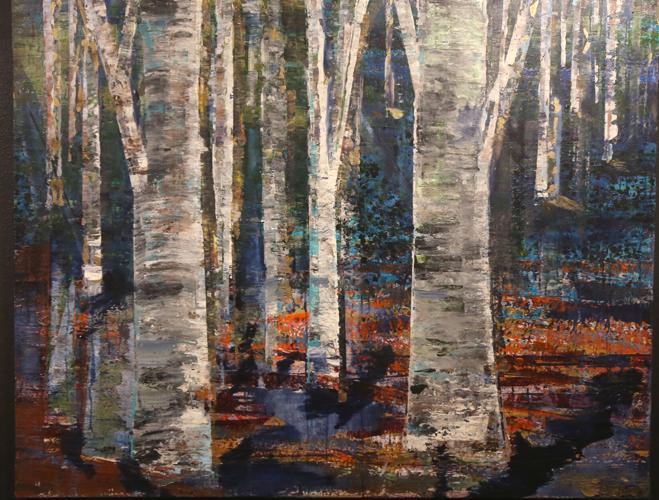 Artist Betsy Ferguson says there's a lot of commonality in her 32-year friendship with Michelle Noah. Both are married to emergency doctors. Both have adult children. Both profess the same religious faith. Both love to travel and both are "good about themselves," she said.
It is their common ground as painters, however, that is on display this month with their show "When Friendship Meets Art" at the downtown art space Cultivate 7twelve.
Waco-based Ferguson and Dallas-based Noah feature about two dozen of their oil and acrylic paintings in the exhibit. Their paintings range from 16 by 20 inch studies to a large 4 by 6 foot work.
Their friendship may be shared, but their styles and subject matter diverge. "She loves painting Texas landscapes. I'm more into the abstract and the flow," Ferguson said, noting that they both avoided painting their children as subjects. On the other hand, they like the same types of palette and lean towards impressionism. "We're both strong women and use a lot of color in our work," she said.
As painting took up more of their free time as the children grew older and with the odd hours of emergency care husbands Terry Noah and Doug Ferguson worked at hospitals in Dallas and Nacogdoches, Ferguson and Noah rediscovered their friendship in their art. The two supported each other as they worked through painting issues, as well as marketing and exposure issues. "Art can get really competitive. It's a tough space to break into. Our friendship takes a lot of the competition out of it," Ferguson explained.