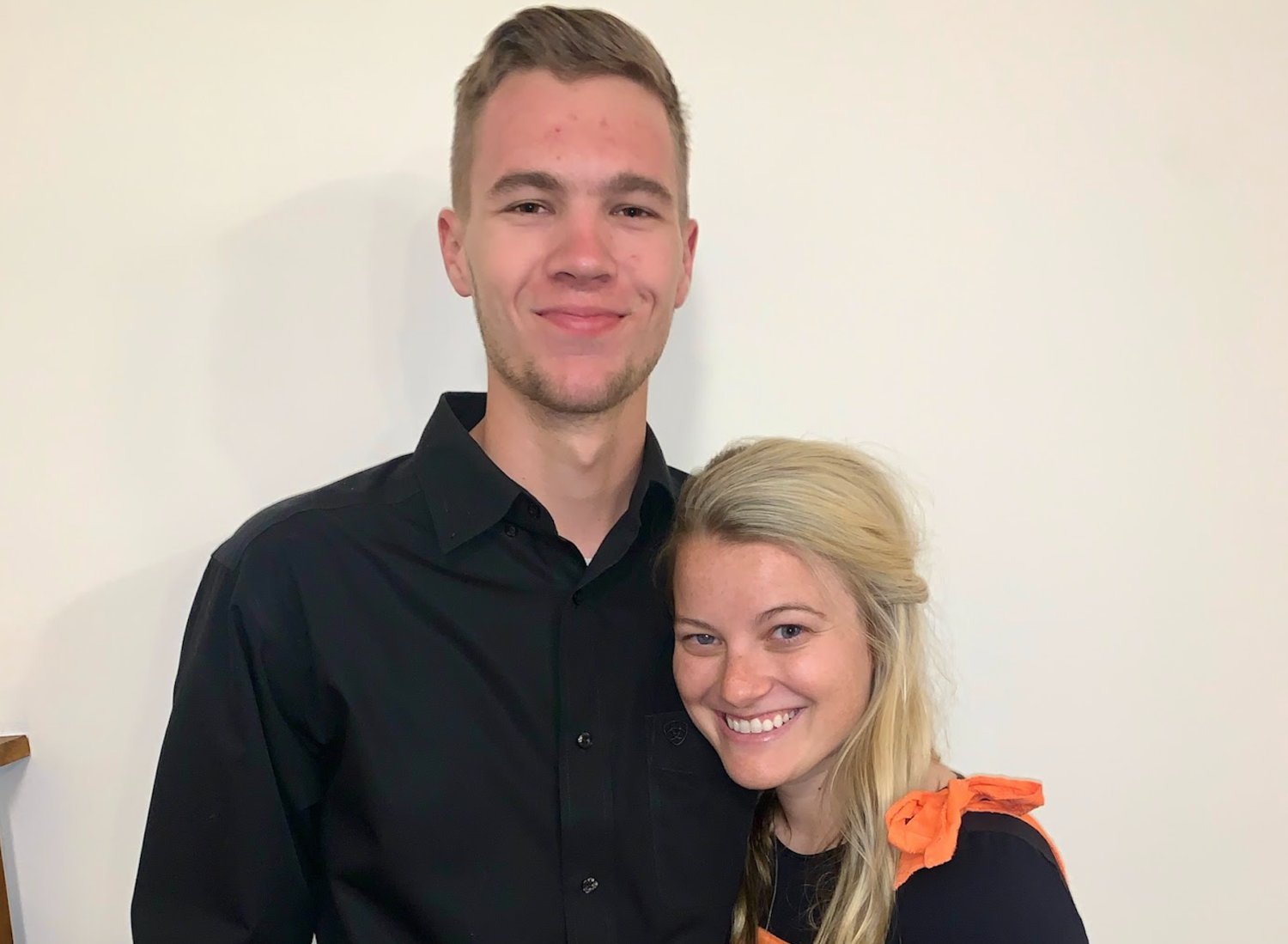 Eakes-Lilley's cuisine continues to please
By Coleman Eakes
Clover Eakes-Lilley is a middle school teacher who loves her husband and enjoys experimenting in the kitchen with different foods.
Her husband, Justis Lilley, works at sea and is only home for two weeks at a time. At home, the couple likes to go out to eat together, but at home they eat a lot of taco salads.
She admits she's still learning to cook and said ground beef and taco salads are her favorites. She loves how easy it is to just open a package of ground beef, add veggies and sour cream, and call it the day.
"It's easy and the only thing I have to cook is ground beef," she laughed. "I finally learned how to make lasagna after my cousin gave me the recipe."
The two have been married since November 2020. Clover is currently a 7th grade teacher at Neshoba Central Middle School and Justis is working overseas. Work hasn't stopped the Lilley family from spending as much time as possible doing random things and going to random places. The two regularly do mud and are planning a Grand Canyon roadtrip this summer.
TACO SALAD
1 pound ground beef
Doritos
Salad
Sour cream
Grated cheese
taco sauce
taco seasoning
Tomatoes
Salt
Pepper
Brown the ground beef and drain it. Add a cup of water to the skillet and the taco seasoning mix. Mix and add a pinch of salt and pepper. Simmer until most of the water is gone. Now is the time to assemble! To a plate, add crushed Doritos, lettuce, taco meat, shredded cheese, taco sauce, tomatoes, and sour cream or a dressing of your choice. Enjoy! It's super easy and delicious!
LASAGNA
1 pound ground beef
1 can (14 ½ ounces) diced tomatoes with basil
1 can (10 ounces) Rotel tomatoes
1 teaspoon of salt
1 teaspoon of sugar
¾ teaspoon Italian seasoning
¼ teaspoon pepper
3 cups uncooked medium egg noodles
5 green onions
1 container (8 ounces) sour cream
1 package (3 ounces) cream cheese
1 cup grated cheddar cheese
1 cup grated mozzarella cheese
Place a large skillet over medium heat and add the ground round. Cook, breaking up with a wooden spoon, until no longer pink. Add the two cans of tomatoes, tomato paste, salt, sugar, Italian seasoning and pepper. Stir to combine and simmer over low heat while you prepare the rest of the ingredients. Preheat oven to 350 F. Cook egg noodles according to package directions and drain well. In a medium bowl, combine the noodles, green onions, sour cream and cream cheese. Pour the noodle mixture into a greased 13×9-inch baking dish. Top with beef mixture. Sprinkle with cheeses. Spray a piece of aluminum foil with cooking spray and place cooking spray down on top of baking dish to cover. Bake for 35 minutes. Uncover and cook 5 minutes more.
BROWNIES
½ cup of butter
1 cup white sugar
2 eggs
1 teaspoon vanilla extract
1/3 cup unsweetened cocoa powder
½ cup all-purpose flour
¼ teaspoon of salt
¼ teaspoon baking powder
3 tbsp. softened butter
3 tbsp. Cocoa powder without sugar
1 tbsp. Honey
1 teaspoon vanilla extract
1 cup icing sugar
Preheat oven to 350 degrees F (175 degrees C). Grease and flour an 8 inch square pan. In a large saucepan, melt 1/2 cup butter. Remove from the heat and stir in the sugar, eggs and 1 teaspoon of vanilla. Stir in 1/3 cup cocoa, 1/2 cup flour, salt and baking powder. Spread batter into prepared pan. Bake in preheated oven for 25 to 30 minutes. Do not overcook. Take the brownies out of the oven and prepare the frosting. Mix together 3 tablespoons softened butter, 3 tablespoons cocoa, honey, 1 teaspoon vanilla extract and 1 cup icing sugar. Stir until smooth. Frost brownies while still warm.