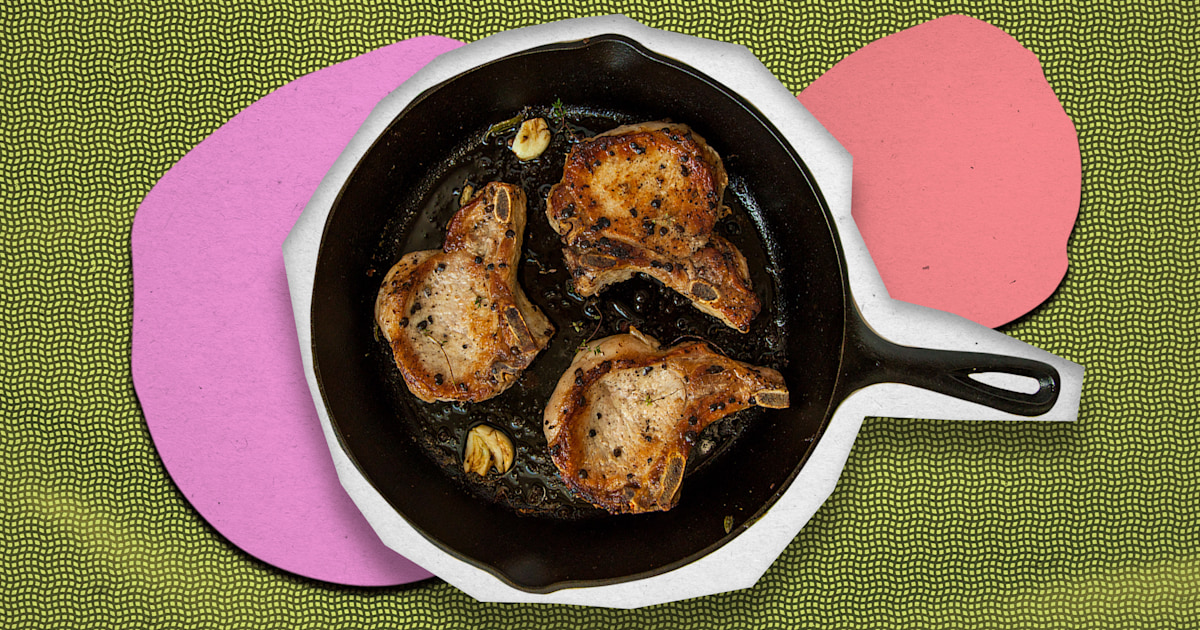 Dominican Chuletas Fritas Recipe
Chef's Notes
I first contacted my boyfriend's family (the Herrera) about our mutual love of eating. Their adoration of keeping their Dominican heritage flourishing through their home cooking satisfied my desire to learn more about different cultural backgrounds through my natural love of food. I've never been a fan of pork chops – at least until I tried Mik's mom's fried chuletas at her Washington Heights home several years ago.
Technical tip: If you're late for dinner, keep your chuletas in a 200 F oven until dinner is served.
Exchange options: You can substitute grated garlic for garlic powder if you need to. You can also replace the lemon juice with lime juice or apple cider vinegar. I had this dish with tostones, chimichurri, pickled red onions and avocados, although it also tastes amazing with arroz con gandules.
Preperation
1.
Add lemon juice, garlic, adobo, sazón, oregano, olive oil, water, salt, and pepper to a gallon-sized zipped bag. Place the pork chops in the bag, seal the bag and shake everything until the marinade generously coats the protein. Marinate in the refrigerator for at least 4 hours.
2.
When the marinade is finished, take the pork chops out of the refrigerator and let the proteins come to room temperature on your kitchen counter for at least 30 minutes.
3.
Remove the pork chops from the marinade and place them in a cast iron skillet or Dutch oven with the rest of the marinade (if the marinade produces little or no liquid, feel free to add 1/4 cup of water. in the pan). Turn the stove on to medium heat.
4.
Cook the pork chops for 6 minutes per side, then remove them to let stand until most of the marinade has evaporated (the protein should be firm to the touch before removing them).
5.
Add canola oil to the pan, reduce the heat to medium-low and return the pork chops to the pan.
6.
Sear pork chops until they develop a caramelized crust (about 10 minutes per side).
7.
Remove from heat and let stand for at least 5 minutes before serving.