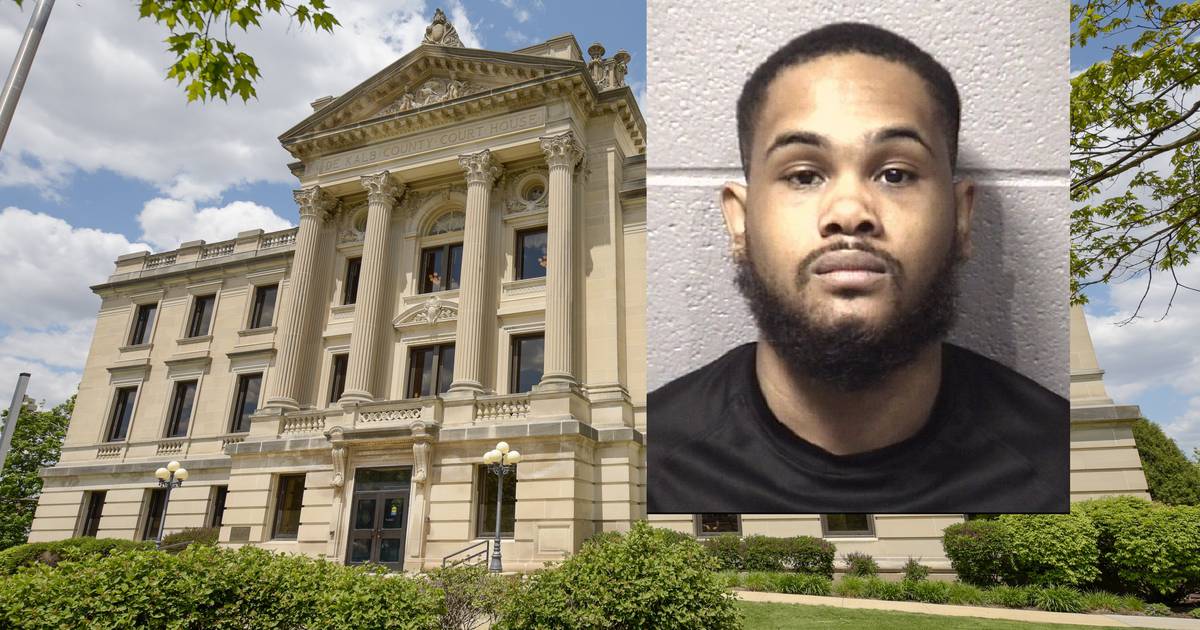 DeKalb man charged with home invasion, threatening man with knife – Shaw Local
SYCOMORE — A DeKalb man is facing charges after court records claim he broke into a woman's home and threatened to kill a man inside the home with a knife.
Devonte L. Ragsdale, 28, of the 900 block of Ridge Drive in DeKalb is charged with home invasion, Class X felony, criminal trespassing on a residence, misdemeanor aggravated assault and a tort of criminal damage to property.
If convicted of the most serious crime, home invasion, Ragsdale could face up to 30 years in prison.
According to DeKalb County court records, Ragsdale was charged after a July 4 incident in which he is accused of breaking into the home of a Sycamore woman on Brickville Road through her bedroom window and of threatening the people inside.
At a bond hearing before Circuit Court Judge Marcy Buick on Monday, Ragsdale was represented by attorney Charles Criswell of the DeKalb County Public Defender's Office. Prosecutors have asked that bail be set at $25,000.
Criswell argued that Ragsdale's lack of criminal history qualified him for cashless bail.
"In this case, he is charged with a Class X felony," Buick said. "I have reviewed the synopsis where there is the allegation of threatening the individuals in the residence, arming himself with a knife from the kitchen, so I believe in this case in light of this Class X crime, it is appropriate that I release on bail. "
Buick ruled that Ragsdale's bail would be set at $30,000, including $3,000 needed to post bail and be released from DeKalb County Jail. Records show Ragsdale posted that cash bond on Thursday.
Police were called to the home around 7:37 p.m. on July 7 to reports of a household battery, records show. Residents inside the house, a man and a woman whom Ragsdale knew, told police that Ragsdale allegedly broke into the house through the window of the bedroom where the couple were and began to argue with them. Ragsdale is also accused of punching a hole in the drywall during the verbal argument, which allegedly involved a child.
Victims told police that Ragsdale left the bedroom and went to the kitchen, where he grabbed a kitchen knife. The male victim closed the bedroom door, but Ragsdale broke it down, records show, and threatened to kill the man with a knife.
Ragsdale is accused of fleeing the house after putting the knife down and driving to another house in the 1400 block of John Street in Sycamore where another child was present.
Sycamore Police arrested Ragsdale at the John Street home, records show.
Ragsdale is due back for a status hearing at 8:45 a.m. on July 11.