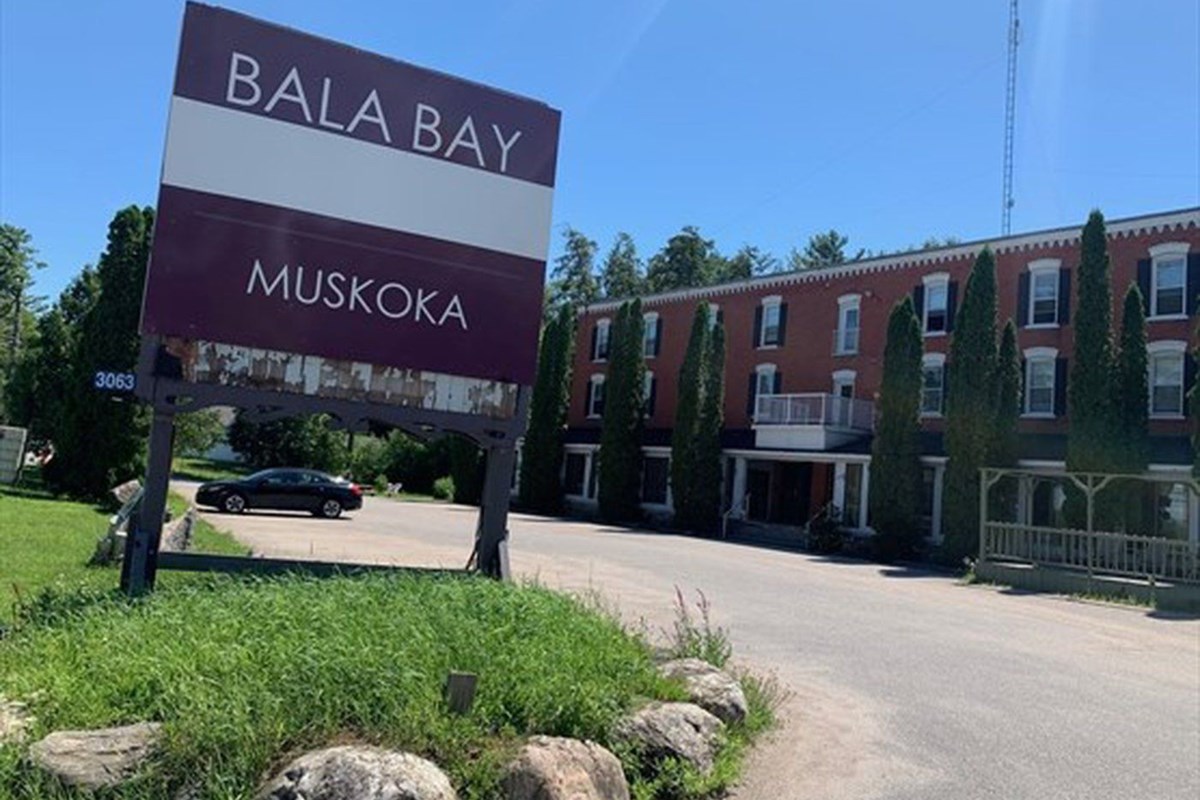 CHRONICLE: Cooking ghost stories from years past in the kitchen
"Entering these buildings still standing can be like stepping into another time and place where the history and influence of that past becomes visceral," writes the food columnist
It was a dark and stormy night…
Always a classic start for a scary story or stories of suspense and the paranormal. I mean, it's the season.
Halloween is almost here and all that goes with it. Ghouls, goblins, witches and ghosts!
As the leaves fall, the veil between our mortal realm and the shady place just outside our field of vision also disappears. What a great time for a good ghost story.
Personally, I've always been a bit fascinated by stories and macabre tales of supernatural and paranormal experiences. I grew up with Scooby-Doo, classic monster movies, The hilarious house of Frightenstein – which instilled a love for Vincent Price's work throughout his life and is still a guilty pleasure – and shows how The twilight zone and Scary Canada.
I wouldn't go so far as to claim to have definitive proof of the existence of ghosts and an afterlife, but I have had a few experiences that got me thinking.
During my cooking career, I have worked in many places that share long and colorful histories. So many great stories about the formation of our towns and villages involve the many local taverns and inns that have sprung up along the newly laid roads and rails that meandered through the countryside.
Along with a long history also comes the generations of energy and influences of the people who have occupied these spaces and places. Stepping into these still standing buildings can be like stepping into another time and place where the history and influence of that past becomes visceral.
In the fall of 2001, I found myself working at the historic Bala Bay Inn. I had accepted a position during the shoulder season and was fortunate that the position came with housing.
The Inn was originally built and opened by "Muskoka Bard" EB Sutton in 1910 as the Swastika Hotel. An unfortunate name as history would show, but back then a swastika in Sanskrit meant good luck. The 1930s and the rise of the Nazis and the corruption of the symbol would see the name change.
In 1908, in order to see his vision come to fruition, Sutton negotiated with Bala's founder, Thomas Burgess, to sell him a section of shoreline along Bala Bay. It took time and was convincing, but Burgess caved on one condition: alcohol must never be served on the property. EB, himself a devout abstainer, agreed to the terms and faithfully carried them out.
The impressive and modern three-story hotel opened on July 17, 1910 and was an immediate hit with affluent tourists and adventure travelers of the time. The structure was built of brick – the first of its kind in Muskoka. Sadly EB died in 1917 and with him the promise not to serve alcohol on site.
This is where the story takes a paranormal turn. Sitting at the bar and if you ask the old town folks, it was almost immediately after the hotel received its first official license to serve alcohol that the EB tours began. There are many stories of staff and guests over the years.
Nocturnal visitors, watching figures, and strange feelings are all reported at various times. I experienced several strange things during my stay there. Since it was shoulder season, there were many nights when I was the only person in the building. Several times I've caught a shadow moving or feeling weird, but the weirdest thing was the morning one of the room cleaners asked me if I'd been to 319. That's the room where EB stayed and died.
I hadn't gone up to the third floor at all and asked why. The housekeeper had a very strange look on her face and said, "Well, someone was." It seems that there is on the bed in 319 a clearly distinctive imprint on the bedspread, as if someone was sitting and looking at the bay. …I guess he never left the hotel.
Several years later, I was lucky enough to meet a man whose fascination with our great ghost stories would become one of my favorite TV shows. Terry Boyle is the author of several books including his haunted canada series where various places are explored by him and documented. He also hosted Scary Canadaaired on the Discovery Channel from 2002 to 2006. Sadly, Terry passed away in July 2016, but his spirit lives on in the many books and shows that give us a glimpse behind the dark veil on the other side.
In the spirit of Halloween and things that happen at night, I came across a unique event right here in Barrie that combines all the elements of a freaking good time. Food, theater and chaos. Talk is Free Theater presents The Blood Trilogy.
Created by Michael Torontow and Griffin Hewitt, it is an immersive site-specific theater experience.
By asking the question "Do centuries of age send powers that mere modernity cannot kill?"
This presentation adapts one of literature's great horror novels, written in blood and takes the audience on a journey through the horror stories of the past as they suddenly come to the shores of our present; confusing what is real, who to trust, and how to survive in a new world of old horrors. Click here for more information.
Hope you and your families have a happy and safe Halloween this year. There's a freakishly good time waiting for you there!