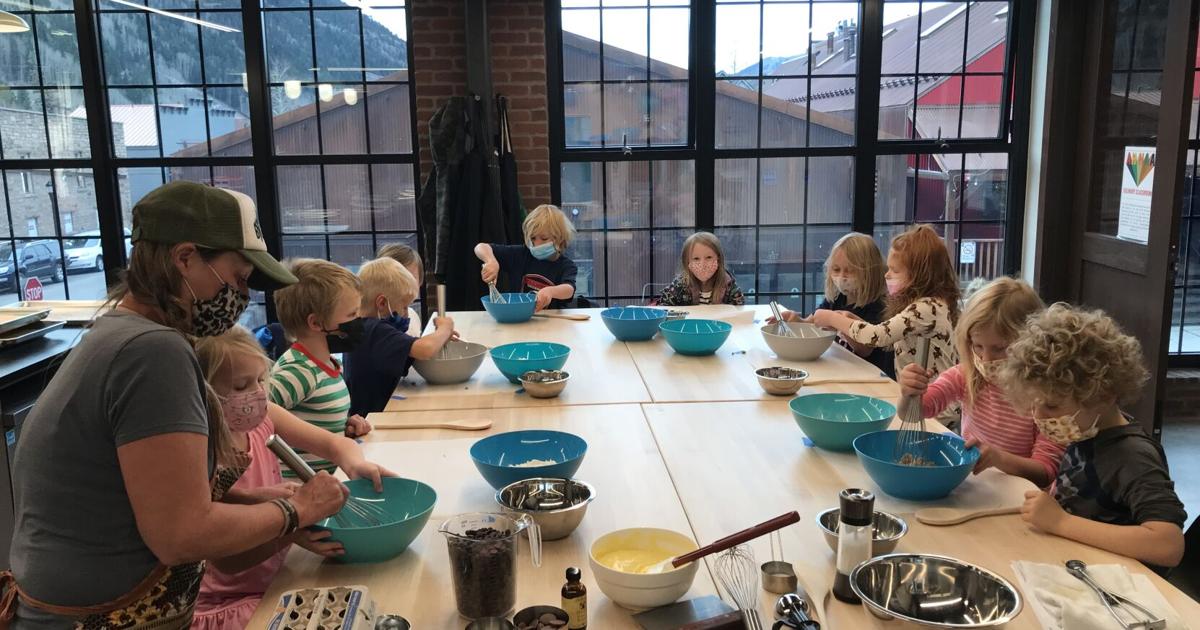 Ah Haa Announces Winter Cooking Classes | News
The Ah Haa School for the Arts previously offered cooking classes for those interested, but since moving into its new home on Pacific Street, the school has recently launched a culinary program that has offerings for all ages. .
"With the overarching goal of cultivating community building, cultural connections and a sense of belonging, Ah Haa's cooking classes represent an exciting addition to the school's existing arts programming. This winter will bring a variety of culinary offerings to tempt every palate," explained a recent press release.
Jessica Newens, director of culinary arts at the school, is thrilled to have a dedicated kitchen space in the new building, eliminating the need to find kitchen space elsewhere.
"Ah Haa has offered a number of cooking classes over the years, and with great success, however, the task of securing adequate kitchen spaces in private homes or restaurants has always been a huge hurdle. Now that we have a dedicated teaching kitchen, we have a million different opportunities to engage people in the culinary arts through classes and events, as well as combined programs that include art and cooking together. also a great opportunity to bring new students to the school," she said.
Besides all that it allows the school to do, the view from the new kitchen area isn't bad either.
"My favorite part of the new kitchen is its floor-to-ceiling windows. The room is spacious and bright with a breathtaking view of the transfer warehouse and the ski resort. It's an inspiring space to cook," Newens said.
Since moving into his new home in the Silver Jack Building at the end of the summer, Ah Haa has successfully trialled the marketing of several cooking classes, particularly after-school classes for children, including cooking classes. teen cooking and a holiday sweets course in conjunction with Pinhead Institute. . In February, La Cocina de Luz chef Lucas Price will be teaching Chef's Kitchen (February 9-March 30 and April 25-May 16), a series of classes for teens to learn the important basics of cooking, such as knife techniques, specific cooking processes and recipe adaptation.
"I look forward to onboarding Lucas to inspire local kids to explore their culinary creativity," Newens said.
For adults, classes this winter will run the gamut, from this weekend's Fresh Pasta Class (Sunday 10 a.m. to 1 p.m.) and Cheese Making with Laurel Robinson (Wednesday 10 a.m. to 1 p.m.) at Mole Stuffed Poblanos (February 4, 4-6 p.m.) hosted by Krista Montalvo and a Three Ways Savory Patty Class (February 6, 11 a.m.-2 p.m.) hosted by Pastry Chef Jill Mattioli.
"We also have a bunch of quick and affordable, gluten-free and vegan baking classes," including Banana Bread (Feb. 8 from 4:30-6:30 p.m.), Pumpkin Pasties (Feb. March from 2-4 p.m.), Newens added.
Newens would also like to start an ongoing local lunch series that brings together residents from the industry or who share a passion for food and showcase their favorite recipes.
"One of my goals is to create a Locals' Lunch series, where a guest chef or 'foodie' cooks up one of their favorite recipes, while sharing stories about its history and meaning. Participants can simply listen and watch or help prepare the meal, then the class will end with a shared lunch. These classes will be a casual yet informative and meaningful way to connect around food," she said.
The idea behind such a variety of classes is to offer something for everyone, including those who don't ski and like to take a cooking class during the day, families looking for something fun to do together, or friends and couples who want a culinary evening. which offers wine and food. There are also customizable private lesson options for groups.
"This winter is all about introducing people to our new Culinary Arts program, gauging interest and engaging people with hands-on, compelling programming on the fundamentals of cooking, wine appreciation and customs and culinary philosophies," Newens explained.
Newens added that Ah Haa is also looking for local chefs and qualified cooking instructors to teach. Ideas, collaborators and class assistants are also welcome.
"I'm actively looking for culinary instructors, so don't hesitate to contact me," she said.
Newens can be reached by email at [email protected] For course registration and
More information, visit ahhaa.org or call 970-728-3886.