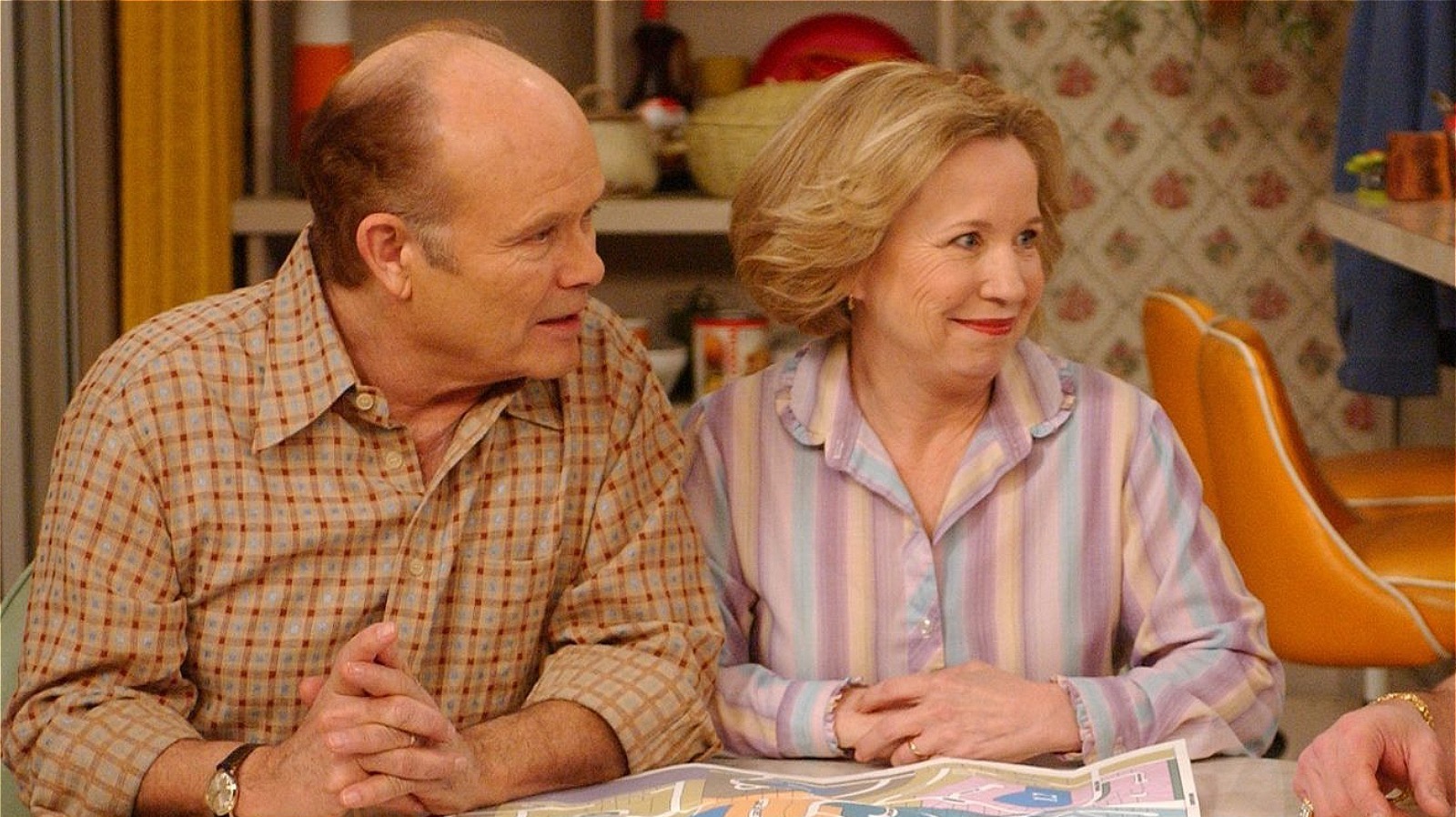 A preview of this 90s show reveals what's new in Red and Kitty's kitchen
Those wondering if "That '90s Show" will capture the era of grunge and the World Wide Web as successfully as its predecessor captured the era of disco will be pleased to hear that 1990s house photos of the Forman leaked. According to TVLine, a mic operator from the production team posted a photo of the set's kitchen and basement on Instagram. The post has since been deleted – but not before the images were widely shared. While the Formans' basement – where Eric, Donna, Kelso, Fez and the gang spent most of their time – looks largely the same, Red and Kitty's kitchen has had a few updates.
The 90s kitchen has more country flair. Floral wallpaper is now in place of the busy grid pattern on the Formans' 1970s wall, and the busy floor has been swapped out for a beige choice. Kitty and Red also have a new kitchen table and chairs with traditional wooden X-back seats topped with floral cushions. Orange vinyl bar stools have been replaced with maple wood numbers, and there's a pretty light blue sideboard and shelves stocked with kettles, mugs, and other china. The rest of the kitchen isn't pictured, so we'll have to wait and see if the avocado cabinets remain, but hopefully the Formans were able to include at least one new fridge in their home upgrades.