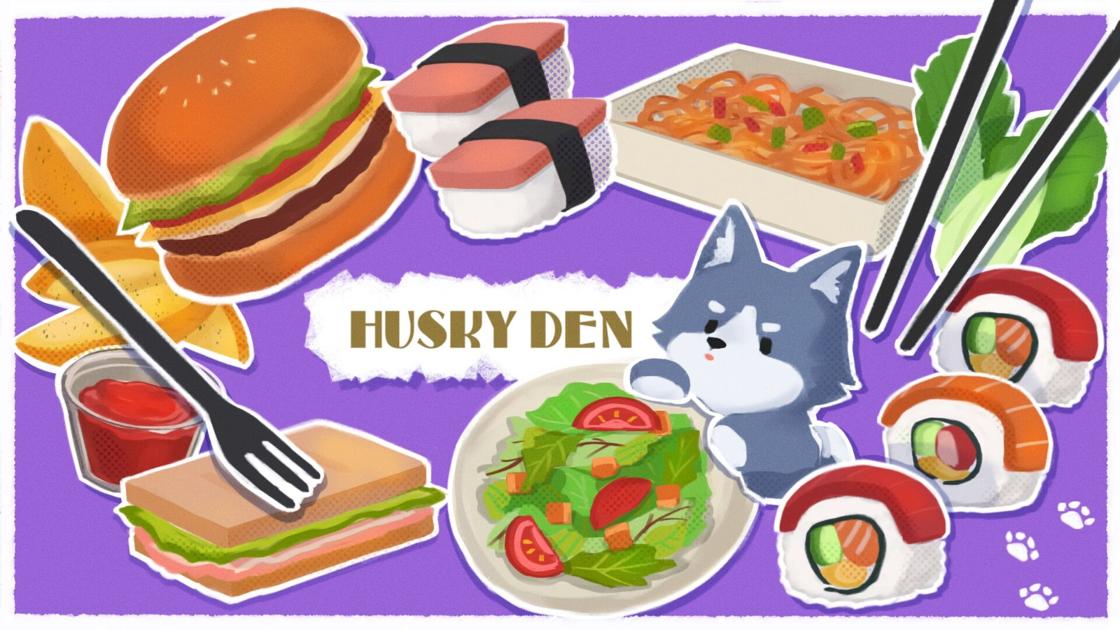 A Definitive Guide to the Husky Den Food Court | Community
[ad_1]
Suppose you have an hour between classes and you don't want to leave campus to eat. Maybe you have a meal plan or are nostalgic for the one you once had.
Fortunately, the Husky Den Food Court, conveniently located within the HUB, offers an array of choices for your busy day.
Fortunately, we have taken it upon ourselves, as two sentimental seniors, to try all the options (again) so that you can make the best decisions.
New to the Husky Den is ACE Sushi, UW's own sushi franchise serving "high quality fresh sushi and fusion food." If you crave sushi on campus, this isn't a bad option, although your only option.
ACE Sushi serves a variety of sushi rolls with fair portions and decent flavor for prepackaged sushi. However, this meal comes at a relatively high price for a single serving, so if you don't want to break the bank for a meal that may or may not fill you up, we recommend trying another option.
Behind ACE Sushi is Crafted, the sandwich shop that notoriously replaced the metro that once graced our campus.
Offering a variety of sandwiches and wraps, Crafted is a place to eat on the go. We tried the Buffalo Chicken Wrap, which only served as food. The tortilla disintegrated in our hands and the sauce tasted way too vinegar to be appreciated.
Let's just say we miss Subway.
Unlike our Cougar counterparts, we are not fortunate enough to have a Panda Express on campus. However, we have Firecracker, UW's answer to the quick and easy Chinese restaurant.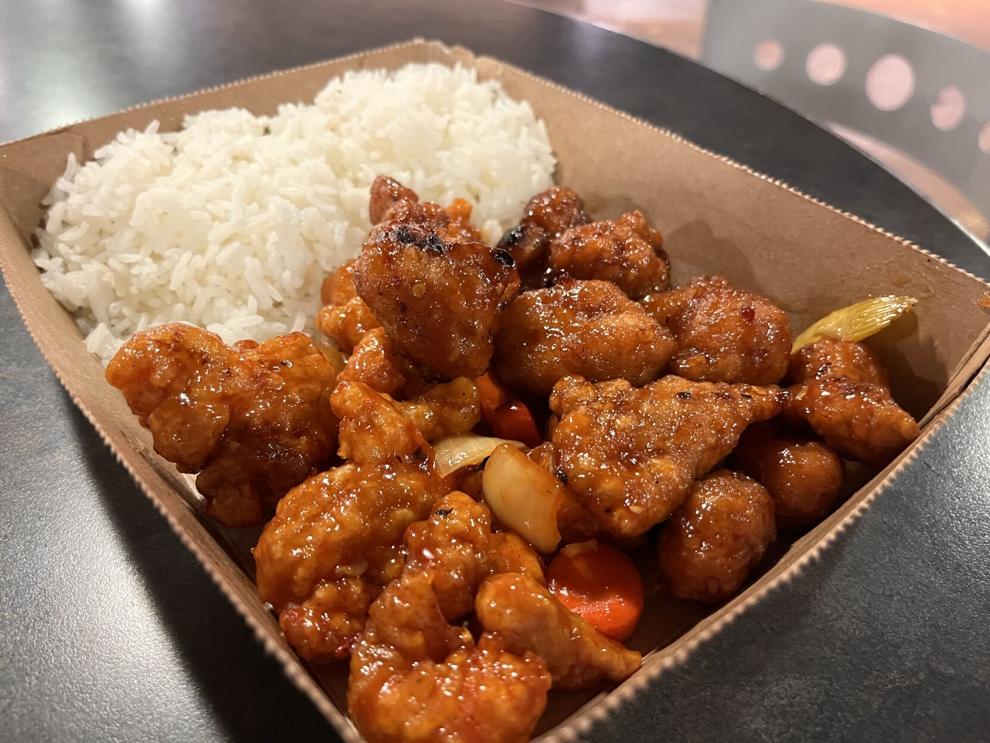 Orange chicken is like no other. They seem to use the same chicken as Crafted, but with a much more appetizing sauce. This is without a doubt the best orange chicken on campus. Pair it with yakisoba and you have an exceptional meal.
Tucked away in a corner of the Husky Den is Noodle, a pasta restaurant that you might miss if you don't look closely.
With a rotating menu of pasta and sauces, Noodle always serves something new. They offer freshly boiled pasta cooked al dente, accompanied by sauces rich in flavor. The wait is longer, but it's a phenomenal choice if you have some spare time and want to experiment with building a unique dish.
From what we remembered from Motosurf, we had high expectations of their Hawaiian inspired plate lunches.
But the nostalgia quickly turned into a harsh reality once we sat down and saw our meal. Not only were the portions lean, but the teriyaki chicken tasted bland and had a chewy texture. The best part of the meal was the rice, which itself was a bit soggy.
Motosurf a Musubi Spam, which will surely cheer you up after lying in the middle of Red Square moping about failing a biology test and a chemistry test on the same day.
Having had bad experiences in our first year with DUB Street Burgers, we were skeptical about trying the burger again.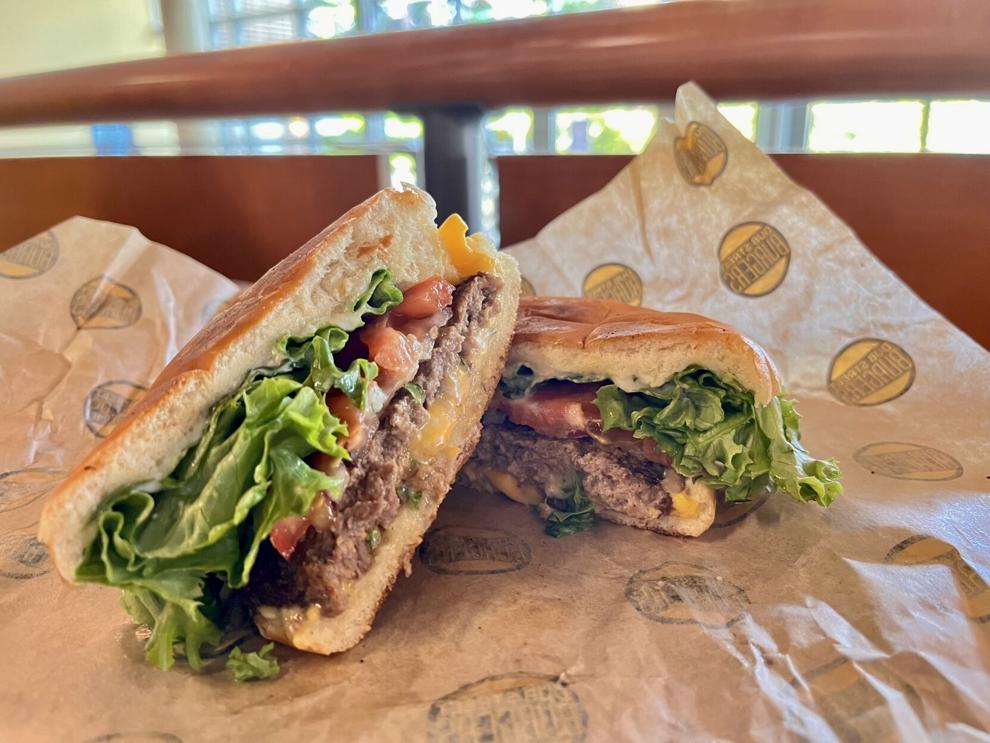 However, we were pleasantly surprised by the quality of the Classic DUB, a nice interpretation of the classic cheeseburger. A soft, evenly toasted bun, American cheese, and DUB sauce complemented the 1/3 pound beef patty perfectly, creating a supple, well-balanced burger worthy of every student's gourmet propensity.
But maybe a cheeseburger might be too heavy just before you take your 10,000 steps to try and find your teacher's desk in Padelford Hall. Fortunately, Red Radis offers two options for Caesar salad, one of which is vegan.
While there is nothing miraculous about the salad, you can customize it to your particular taste with a variety of toppings. We recommend skipping the tofu and sticking to the croutons, tomatoes, or mozzarella balls.
Frankly, all meal prices are outrageous and the lines are long at peak times. Having a restoration account helps, although it can also be unaffordable.
The Husky Den is also one of the few remaining dining options on campus. So what choice do you have? The food is not bad at all anyway.
Contact writers Timothy Phung and Andrew Ronstadt at [email protected] Twitter: @TimPhung and @AndrewRonstadt
Do you like what you read ? Support high quality student journalism by donating here.
[ad_2]